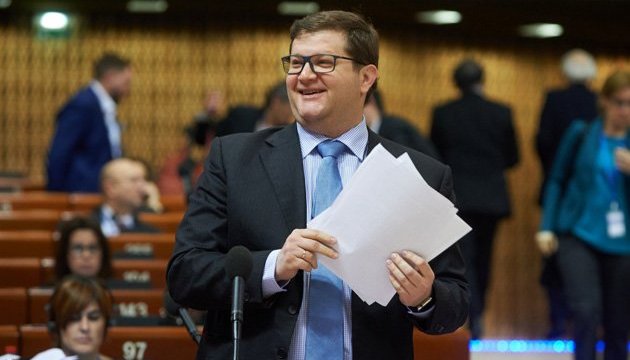 Patriarch Kirill may soon be dismissed due to Ukraine's receipt of tomos – Ariev
Patriarch Kirill of Moscow (Vladimir Gundyayev) may soon lose his post since he failed to prevent the granting of a tomos of autocephaly to the Orthodox Church of Ukraine.
The head of Ukraine's delegation to the Parliamentary Assembly of the Council of Europe (PACE), MP Volodymyr Ariev, reported this on his Facebook page, with reference to his own sources.
"The tomos has turned out to be a weapon. In Crimea, the invaders put their air defense systems on full combat alert when the Ukrainian delegation was still flying to Istanbul to get it. The latest news from the north is as follows: since Kirill (Gundyayev) did not cope with the task of disrupting the granting of the tomos for Ukraine, the main person in Russia turned green and left for celebrations to St. Petersburg, not to the Cathedral of Christ the Savior [in Moscow]. The main thing is that he even did not want to see the loser. Obviously, someone may soon be deprived of his post (it's not a joke - the source of the news is very serious)," Ariev said.
The MP said that the receipt of the tomos proves the significance of Ukraine's geopolitical victory.
Earlier, the Ecumenical Patriarchate proclaimed the newly established autocephalous church in Ukraine as its spiritual daughter with a department in Kyiv.