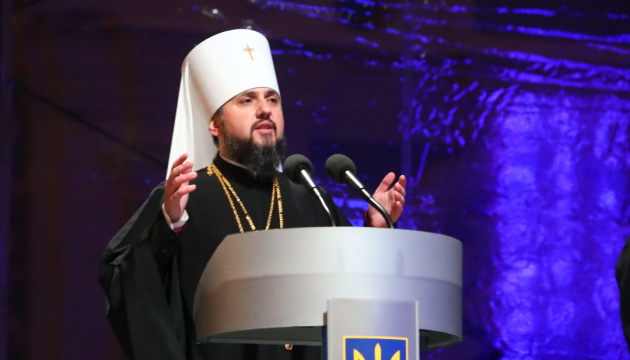 Metropolitan Epiphanius to invite Patriarch Bartholomew to Ukraine
Metropolitan of Kyiv and All Ukraine Epiphanius will invite Ecumenical Patriarch Bartholomew to visit Ukraine after a tomos (decree) of autocephaly is granted to an independent Orthodox church in Ukraine.
Metropolitan Epiphanius said this in an interview with the Ukrainian service of Germany's international broadcaster Deutsche Welle.
"As far as I know, even after the signing of a respective agreement at Phanar, even before a Unification Council [in Kyiv], Patriarch Bartholomew himself stated that he had a desire to visit an Orthodox Ukraine again, for the second time. Then after the receipt of the tomos, an invitation will be made on my part for His Holiness to visit Ukraine in the near future," he said.
The unification council on the creation of a single local Orthodox church in Ukraine was held at Sofiyska Square in Kyiv on December 15. Metropolitan Epiphanius was elected the primate of the new church. He is expected to get a tomos of autocephaly of the Orthodox Church of Ukraine in Istanbul on January 6.