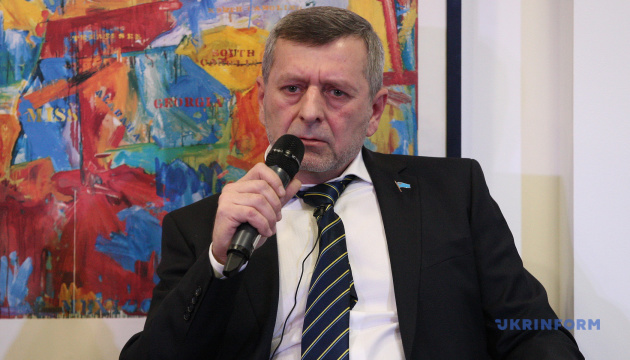 Mejlis deputy chairman: Receiving Tomos is another step towards de-occupation of Crimea
Deputy Chairman of the Mejlis of the Crimean Tatar people Akhtem Chiygoz believes that creation of the Orthodox Church of Ukraine is another step towards the de-occupation of Crimea.
"Receiving Tomos is really very important event for our state, and achieving another form of independence is also very important for the Crimean Tatars. For all these years, since the collapse of the Soviet Union, we have actively participated in these successes of our country. The Ukrainian people are historically close to us, culturally close, we have a lot in common and there is no issue of difference between religions. It is a joint struggle, a joint future. I know that people in Crimea are happy about this yet another success of our country. It is another step towards the de-occupation of Crimea," Chiygoz said on the air of Channel 5, ATR reports.
The primate of the united Ukrainian church will receive the Tomos of Autocephaly on January 6.
As reported, the unification council of the local Orthodox Church of Ukraine took place at the Saint Sophia Cathedral in Kyiv on December 15. The clergy elected Metropolitan Epiphanius as the primate of the new Orthodox Church of Ukraine. Ecumenical Patriarch Bartholomew invited Metropolitan Epiphanius to Istanbul to receive the Tomos.