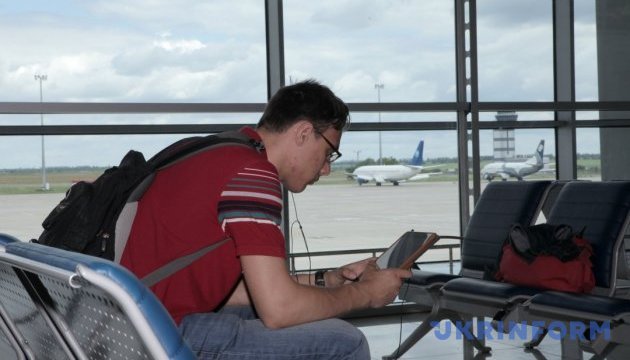 Ukrainians most often travel to EU without visas across border with Poland
Ukrainian citizens most often travel to the countries of the European Union without visas through border checkpoints with Poland, Ukraine's State Border Guard Service has said.
"The most active movement of Ukrainians under visa-free travel is recorded at border crossing points with Poland (694,000 crossings), as well as by air (674,000 crossings)," the statement reads.
According to border guards, the Hungarian (248,000 crossings), Romanian (236,000) and Slovak (142,000) sections of the border remain active.
The agency said that Ukrainian citizens enjoy the benefits of visa-free travel "more boldly," especially from the point of view of the expiration of the validity of visas issued earlier. In particular, 36,000 trips of Ukrainians without a visa were recorded in December 2017, and their number rose to 152,000 in December 2018, the report said.
"The first million Ukrainians crossed the border with the EU countries without visas within almost 13 months, while the second million of our compatriots made their trips within five months," the State Border Guard Service added.
President Petro Poroshenko said on Thursday, January 3, that two million Ukrainians had already enjoyed the benefits of visa-free travel with the EU since its introduction on June 11, 2017.