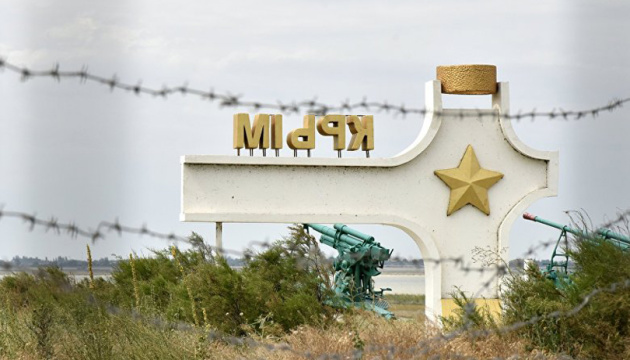 Government approves Strategy for Information Reintegration of Crimea
The Cabinet of Ministers has approved the Strategy for Information Reintegration of Crimea and the city of Sevastopol, developed by the Information Policy Ministry.
The document was represented by First Deputy Information Policy Minister Emine Dzhaparova at a government meeting on Thursday, an Ukrinform correspondent reported.
"The task of Russian propaganda is to convince the people of Crimea that, firstly, the world has swallowed this 'pill' and recorded this occupation and that Ukraine has forgotten and does not fight for Crimea. The adoption of this document, especially together with the United Nations resolution, is a key message to the people in Crimea that this is a lie. It destroys all the myths that Russian propaganda actively spreads using billions. I consider this document to be extremely important," Dzhaparova stressed.
According to her, the Information Policy Ministry held consultations and discussions on the draft document with representatives of civil society organizations and experts in the field of human rights protection in Crimea, in the sphere of communications, in the sphere of policy development on the Crimean peninsula, Crimean mass media, internally displaced persons from Crimea. Representatives of the Crimean Tatar people, diplomatic missions, international organizations and foreign journalists working in Ukraine were also involved in the discussion.
"We have agreed this project with the Justice Ministry, therefore, it will not require further development," the first deputy minister noted.
The Information Policy Ministry noted that the Strategy will be implemented using the funds of the state and local budgets, the funds of international technical assistance, donor and sponsor funds, contributions from interested international organizations and other sources not prohibited by law.