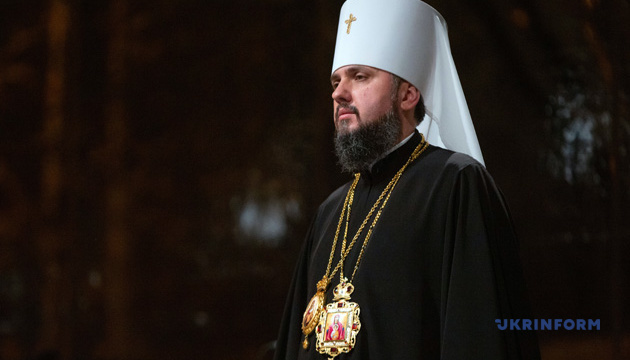 UWC delegation meets with Primate of Ukrainian Orthodox Church
In Kyiv, a delegation of the Ukrainian World Congress (UWC) has met with the newly elected Primate of the Orthodox Church of Ukraine - His Beatitude Metropolitan Epifaniy.
"During the meeting, a congratulatory letter from UWC President Paul Grod was presented on the occasion of the election of His Beatitude Metropolitan Epifaniy to the high-ranking and important position of Primate of the Orthodox Church of Ukraine during the historic Unifying Synod in Kyiv," the UWC's press service reported.
The parties discussed general areas of future cooperation between the Orthodox Church of Ukraine and the UWC, including the broad recognition and consolidation in the world of the newly established Church.
"We believe that commitment to Christian ideals, depth of spiritual conviction and wisdom will become the guarantors of your successful service to the Orthodox Church of Ukraine that embodies the centuries-old aspirations of millions of Ukrainian Orthodox Christians for their own, independent from the Moscow Patriarchate, Ukrainian autocephalous native Orthodox Church," Grod wrote in his letter.