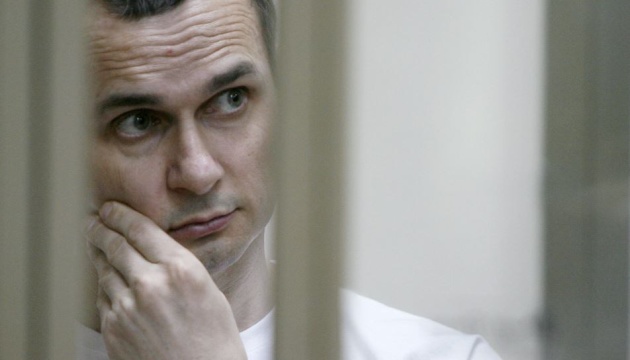 Sentsov not going to work in Russian colony - lawyer
Ukrainian filmmaker Oleg Sentsov, illegally convicted in Russia, is not going to work in a Russian colony, his lawyer Dmitry Dinze has said.
He commented on a report by Russia's Federal Penitentiary Service (FSIN) that Sentsov "may be involved in work," according to Crimea.Realities.
"He [Sentsov] is not going to work and does not wish to be [involved] in any production. Maybe he can be involved in work, but this concept is relative - light, hard [work]. Maybe it's a library job," he said.
Dinze also said that he could neither confirm nor deny a report about Sentsov's discharge from the medical unit of the penal colony in Labytnangi.
"Now, I cannot confirm or refute this information. I will visit him only in the middle of January, and I will know about it directly on the spot," Dinze said.
FSIN reported on December 21 that Sentsov had been transferred from the medical unit of the colony in the city of Labytnangi in the Yamalo-Nenets Autonomous District "to a unit to continue serving his term."
Ukrainian film director Oleg Sentsov and activist Oleksandr Kolchenko were detained in Crimea on May 10, 2014. Sentsov was sentenced to 20 years in prison and Kolchenko to 10 years on trumped-up charges of plotting terrorist attacks.
In May 2018, Sentsov went on hunger strike demanding the release of all Ukrainian political prisoners. He ended his 145-day-long hunger strike on October 6 due to the threat of force-feeding.
About 70 Ukrainian political prisoners are currently held in Russia and occupied Crimea, including Ukrinform correspondent Roman Sushchenko, who was sentenced to 12 years in a maximum-security penal colony in Russia for alleged espionage.