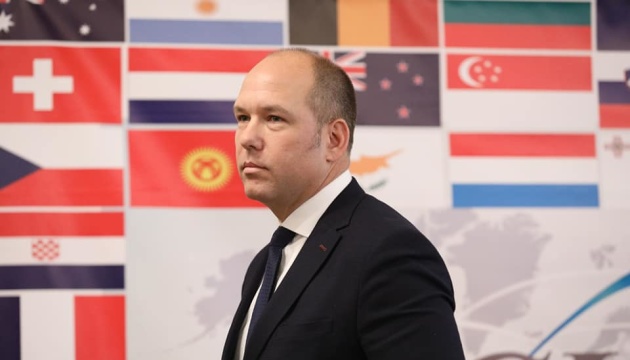 Ukrainian World Congress calls for cancellation of Nord Stream 2 project
Europe's energy security requires the cancellation of the Nord Stream 2 pipeline project.
"It is long past time for the Nord Stream 2 pipeline to be cancelled. By doing so, the international community, and Germany in particular, would take a principled position to protect Europe's energy security and unity and raise the costs of further aggression of the Russian Federation against Ukraine," President of the Ukrainian World Congress (UWC) Paul Grod said.
The UWC also welcomed two resolutions adopted on December 12, 2018 by the European Parliament and the United States Congress and joined them in condemning the planned Nord Stream 2 gas pipeline while calling for its termination.
"The Nord Stream 2 pipeline project must be immediately cancelled. There is no commercial rationale for this project – it is yet another means for Russia to isolate Ukraine and ensure that Ukraine together with the countries of Central and Eastern Europe become once again beholden to Russia's energy blackmail. This pipeline would inflict substantial damage on the EU and the CEE states by undermining the political and supply security of the CEE states and would drive a wedge in the creation of a single European gas market, thereby weakening the EU - one of Russia's long-term strategic aims," the UWC president stressed.
ish