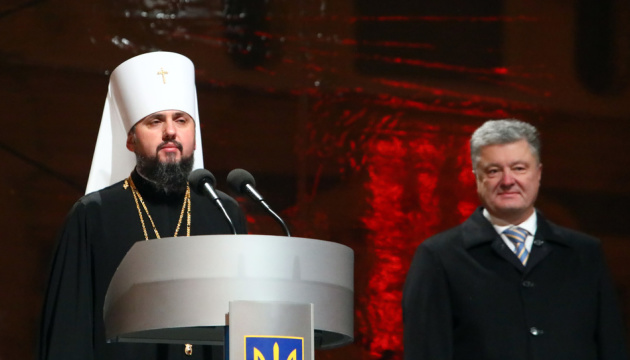 United States congratulates Ukraine on creation of new Orthodox Church
Washington has congratulated the Ukrainian people on the creation of the Orthodox Church of Ukraine and the election of Metropolitan Epifaniy (Epiphanius) as its head.
This is stated in an official statement released by the U.S. Department of State on Monday, December 17, according to an Ukrinform correspondent.
"The United States congratulates Metropolitan Epifaniy on his election as head of the Orthodox Church of Ukraine. The establishment of the Church was a historic moment for Ukraine," reads the statement.
It notes that the United States maintains unwavering support for Ukraine and respects the freedom to worship unhindered by outside interference.
"The right to religious freedom extends to all Ukrainians, including those choosing to join – or not to join – the new Orthodox Church," the U.S. Department of State said.
The unification council of the local Orthodox Church of Ukraine took place at Saint Sophia Cathedral in Kyiv on December 15. The clergy elected Metropolitan Epifaniy as the head of the new Orthodox Church of Ukraine, who will receive a tomos (decree) of autocephaly.