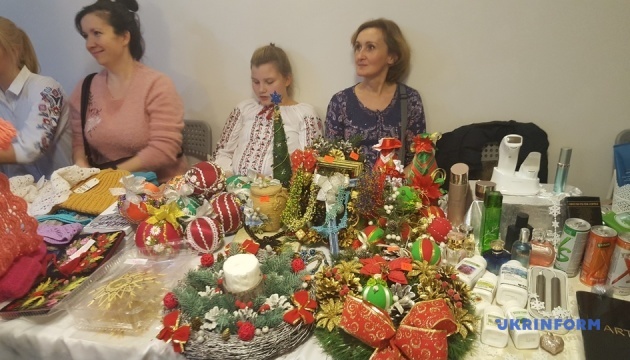 Ukrainian Christmas Fair in Warsaw gathers record number of craftspeople
The Ukrainian Christmas Fair took place for the sixth time in a row at the Ukrainian House in Warsaw on Sunday, December 16.
Participating in the event were dozens of Ukrainian craftspeople and hundreds of visitors who could purchase original products and taste the dishes of the Ukrainian cuisine, according to an Ukrinform correspondent.
"This year's fair was the best of all that we managed to organize. Firstly, there were a lot of interesting craftspeople, and secondly, there were a lot of visitors," said Viktoria Batryn, a co-organizer of the fair, initiator of the campaign "Holidays without a Dad" (giving Christmas gifts to children of soldiers who were killed or wounded in the Anti-Terrorist Operation in eastern Ukraine).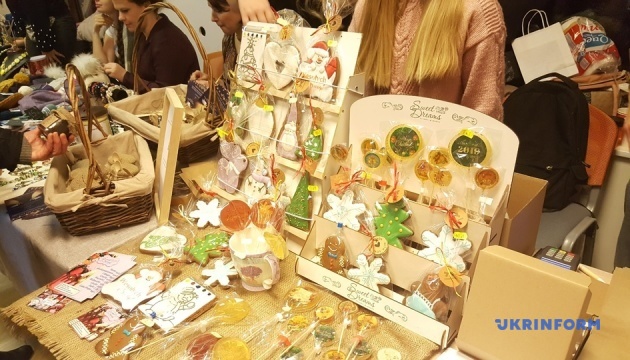 According to her, this year's fair brought together a record number of Ukrainian masters (39), who sold their products - embroidery, motanka dolls, costume jewelry, leather goods and much more. In addition, visitors to the exhibition could taste Ukrainian national dishes, in particular, kutia, borscht, salads, varenyky, and baked goods.
According to rough estimates, the fair was visited by a thousand people.
A lottery was held during the fair, and its participants could send a package to Ukraine free of charge through the company Meest Polska.
Part of the proceeds from the fair will be spent on the campaign "Holidays without a Dad."