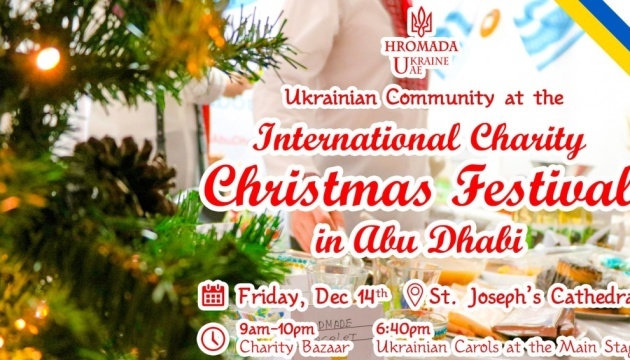 Ukrainian culture presented at Christmas Festival in Abu Dhabi
On Friday, December 14, the Ukrainian community presents a national culture at the International Charity Christmas Festival in Abu Dhabi, UAE.
Coordinator of the Ukrainian community in the UAE Yevhen Semenov informed this on his Facebook page.
"On Friday, we will have the opportunity to present Ukrainian culture to the international community of Abu Dhabi," he wrote.
All the funds raised will be donated to the needs of St. Joseph's Cathedral in Abu Dhabi, where the Pope will celebrate the liturgy on February 5, 2019.
A number of countries, including France, Spain, Italy, Korea, takes part in the Christmas Festival.
The charity event starts at 9:00 pm at St. Joseph's Cathedral, Abu Dhabi.
Entrance fee is 10 dirhams.
ish