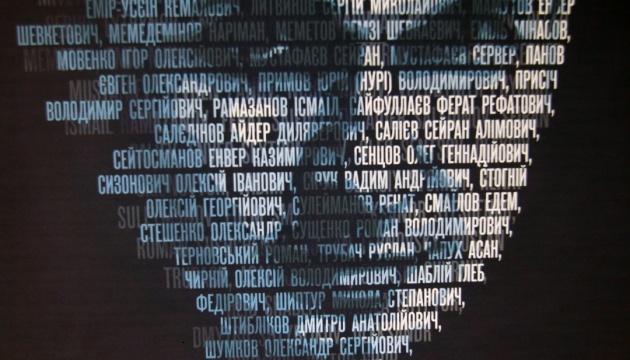 Sentsov should have been in Strasbourg today, not in Russian prison - U.S. Embassy
The U.S. Embassy in Ukraine has expressed solidarity with the laureate of the European Parliament's human rights award, Ukrainian filmmaker Oleg Sentsov, and called on Russia to release all Ukrainian political prisoners.
"Today, Oleg Sentsov should be in Strasbourg receiving accolades for his courage and determination. Instead, he unjustly remains in a Russian jail cell. We stand with Sentsov today and every day. Russia must release all Ukrainian political prisoners. #FreeOlegSentsov," the embassy wrote on its Twitter account.
As reported, the European Parliament awarded the 2018 Sakharov Prize for Freedom of Thought to imprisoned Ukrainian film director Oleg Sentsov. His cousin sister, Natalia Kaplan, accepted the prize in his name at a ceremony in Strasbourg on Wednesday, December 12.
Sentsov, who was sentenced in Russia to 20 years in prison on charges of preparing terrorist attacks in occupied Crimea, was awarded the Sakharov Prize for Freedom of Thought in October 2018. Sentsov was nominated for the prize by the largest political group in the European Parliament - the European People's Party.
EPP representatives noted that, in fact, Sentsov was convicted for his protest against Russian rule in Crimea and that he became a symbol of about 70 Ukrainian citizens illegally arrested and sentenced by the Russian authorities on the Crimean peninsula to long prison terms.
op