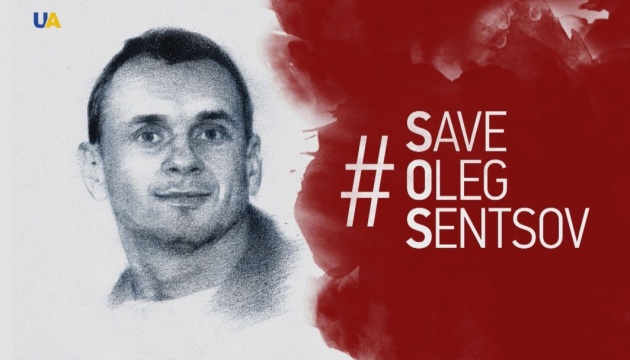 Putin 'promised to think' about Oleg Sentsov's release
Russian President Vladimir Putin has "promised to think" about the release of Ukrainian film director Oleg Sentsov, who was illegally convicted in Russia.
He said this at the closed part of a meeting of the updated composition of the Human Rights Council in response to the request of Russian filmmaker Alexander Sokurov, TASS reported, with reference to HRC Chairman Mikhail Fedotov.
"Alexander Sokurov again appealed to the president with the request to release Oleg Sentsov. The president promised to think about what can be done in this area, without waiting for progress from the Ukrainian side," Fedotov said.
He also recalled that earlier Sokurov addressed the head of state with the same request as a member of the Presidential Council for Culture and Art.
According to Russian presidential press secretary Dmitry Peskov, Putin once again "paid attention to the legal aspect of this case."
Putin always states that the Ukrainian filmmaker was convicted "not for creative work," but for the fact that, "as the court determined," he allegedly "dedicated his life to terrorist activities."
As reported, Ukrainian film director Oleg Sentsov and activist Oleksandr Kolchenko were detained in Crimea on May 10, 2014. Sentsov was sentenced to 20 years in prison and Kolchenko to 10 years on trumped-up charges of plotting terrorist attacks.
In May 2018, Sentsov went on hunger strike demanding the release of all Ukrainian political prisoners. He ended his 145-day-long hunger strike on October 6 due to the threat of force-feeding.
Currently, about 70 Ukrainian political prisoners are held in Russia and occupied Crimea, including Ukrinform correspondent Roman Sushchenko, who was sentenced to 12 years in a maximum-security penal colony in Russia for alleged espionage.
op