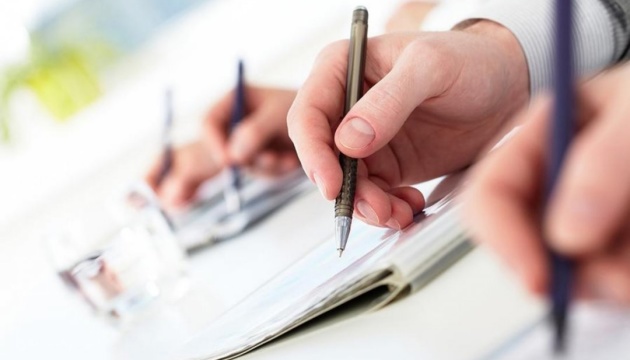 Nearly a third of Ukrainians undecided who to vote for in presidential election
Almost 30% of Ukrainians have not yet decided yet which candidate they are going to support in the country's presidential election slated for March 2019, a survey conducted by the Kyiv International Institute of Sociology shows.
The institute's deputy director, Anton Hrushetsky, presented the results of the survey at a press conference on Tuesday, an Ukrinform correspondent reports.
According to the poll, 27.6% of Ukrainians are not sure who to vote for, 4.7% of respondents said they would spoil their ballots, and 9.3% said they had decided not to vote. Some 2.4% of those polled declined to answer.
The survey titled "Current social and political sentiments of citizens" was conducted from November 23 to December 3. A total of 2,000 respondents were interviewed throughout Ukraine, except for occupied territories. The poll's margin of error does not exceed 2.8% for figures close to 25%, 2% for figures close to 10%, and 1.4% for figures close to 5%.
The presidential election in Ukraine is to be held on March 31, 2019.
op