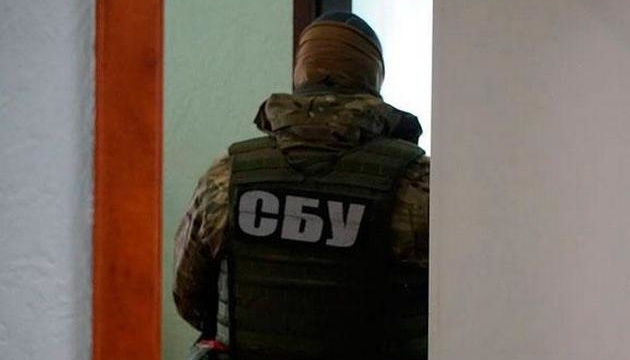 SBU detains organizer of 'Russian Spring' in Luhansk
Counterintelligence officers from Ukraine's SBU Security Service have detained an organizer and active participant in anti-government riots in Luhansk in the spring of 2014, SBU's press center has reported.
"Employees of the special service established that a resident of Luhansk joined the pro-Russian movements 'Anti-Maidan' and 'Army of the South-East,' in fact, since the time of their creation and on April 6, 2014 he took an active part in the storming, seizure and holding of an administrative building of the SBU office in Luhansk region. Later he participated in hostilities against Ukrainian military as part of illegal armed groups, in particular the 'Cossack' illegal armed formations and the Batman gang, which he joined through his ties with Russia's FSB. In April 2015, due to a conflict with the gang leaders, the culprit left the ranks of militants and lived in the temporarily occupied Luhansk for a long time, getting casual earnings," the statement reads.
For more than four years, he was on the wanted list on suspicion of committing crimes provided for in Part 1 of Article 294, Part 2 of Article 262, Part 1 of Article 341 of the Criminal Code of Ukraine.
SBU operatives detained the former militant on the territory of the Donbas controlled by the Ukrainian authorities.
The militant has been served with a notice of suspicion in encroaching on the territorial integrity and inviolability of Ukraine, that is, committing a crime provided for in Part 2 of Article 110 of the Criminal Code of Ukraine. The preventive measure was selected for him in the form of detention.
The culprit gives law enforcement officers testimony against other persons involved in the preparation and circumstances of seizing the building of the SBU office in Luhansk and its arsenal, the formation of the Russian occupation administration and Russian separatist armed groups, as well as their contacts with representatives of the special services of the aggressor country.
The pre-trial investigation is ongoing.
op