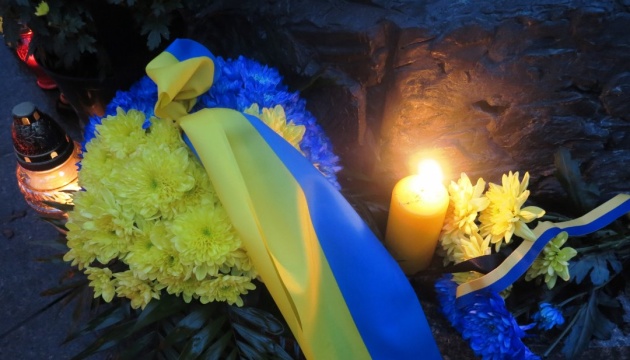 Declaration on 85th anniversary of Holodomor in Ukraine co-authored by 38 UN member states
Thirty-eight UN member states have become the co-authors of the Declaration on the 85th anniversary of the Holodomor of 1932-1933 in Ukraine.
"For the first time, the declaration condemns the policy of the Stalinist regime, in particular, forced collectivization and confiscation of food, which led to the death of a significant part of Ukrainian people. The need to unseal the archives for establishing the historical truth and raising awareness of the causes and consequences of the tragedy is underscored," speaker of the Permanent Mission of Ukraine to the UN Oleh Nikolenko said in an exclusive commentary to an Ukrinform correspondent.
Nikolenko explained that the document had been prepared on the initiative of Ukraine. However, the number and geography of the states, which joined the declaration as its co-authors, has increased significantly compared with the previous declarations on the Holodomor anniversary.
"The new signatories include Chile, which became the first Latin American country to join the Ukraine's initiative, Bulgaria, Slovenia and Montenegro from the Balkan region, neutral Switzerland, and also Portugal and the Netherlands. The countries of the Middle East, Europe, Northern and Latin America are on the list," he said.
The diplomat noted that Ukraine highly appreciated their support for the declaration and the international solidarity with Ukrainian people in honoring the memory of the victims of 1932-1933 Holodomor.
"This document reminds the world countries about a duty to prevent the recurrence of such terrible crimes in the future," Nikolenko stressed.
Pursuant to the procedure, the declaration will be released as an official document of the UN General Assembly.
Since 2003, the victims of the genocide of Ukrainian people have been commemorated at the United Nations level every five years.
ol