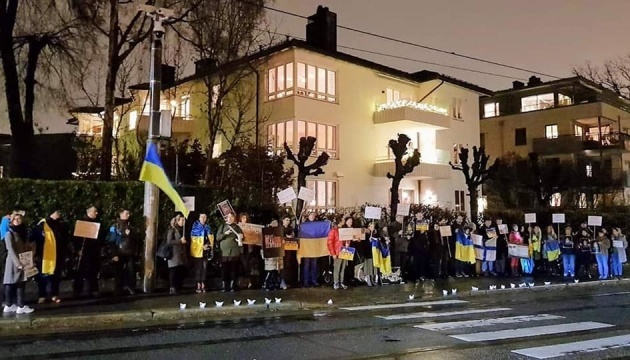 NO to Russian aggression!: Ukrainians in Norway picketing Russian embassy. Photos
December 3, Ukrainians and Norwegians held a rally near the Russian embassy in Oslo in protest against Russia's aggressive actions in the Kerch Strait.
"Many thanks to everyone who today has joined the protest rally 'NO to Russian aggression!' Such a big number of Ukrainians and Norwegians was a very pleasant surprise," reads the post on Facebook account of the Ukrainian community in Norway.
The participants in the action demanded to release all Ukrainian prisoners of the Kremlin, in particular the captured Ukrainian sailors, to stop the occupation of Crimea and the armed aggression in Donbas.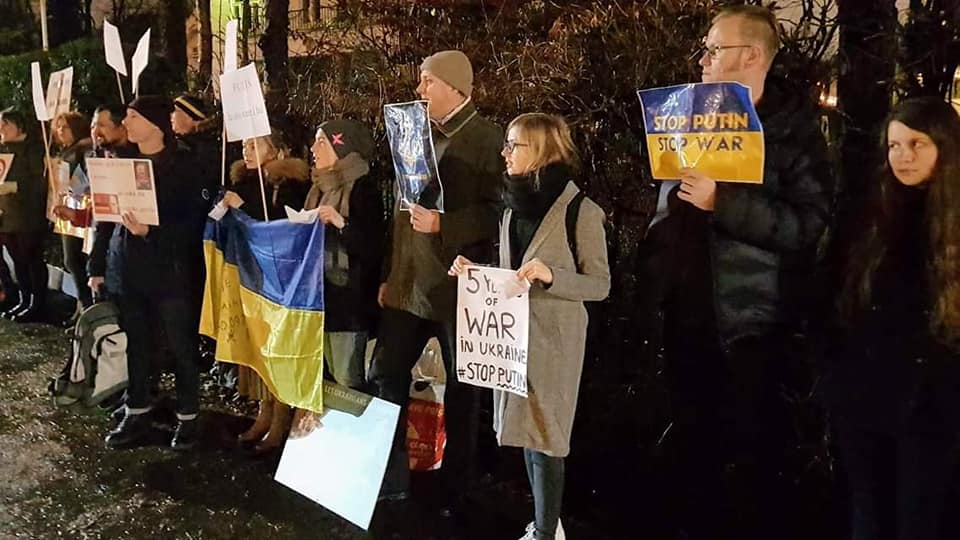 As reported, on November 25, Russian border ships committed the acts of aggression against three Ukrainian ships heading from the port of Odesa to the port of Mariupol. The Russian special forces fired and seized three Ukrainian ships in the Kerch Strait and 24 sailors aboard.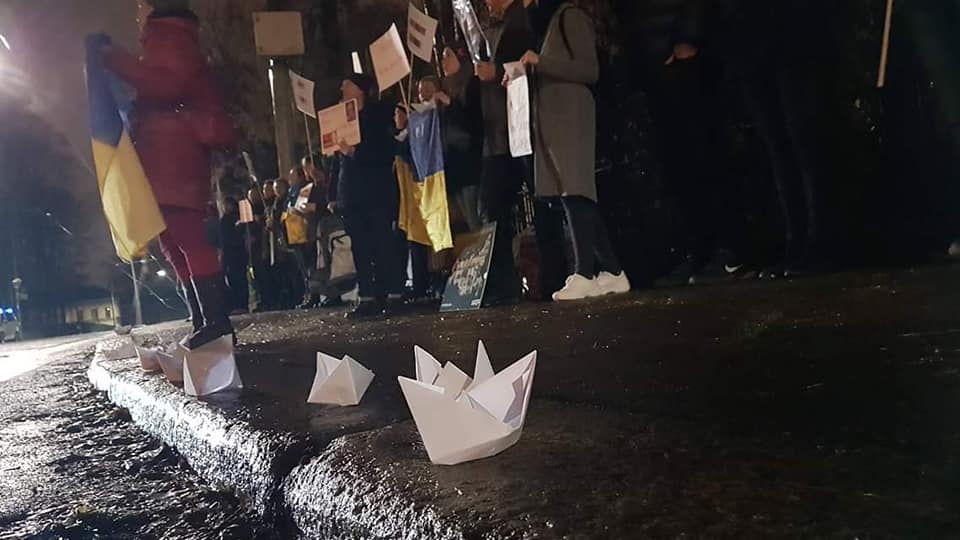 Now Ukrainians in many world countries hold rallies against the latest Russia's act of aggression against Ukraine.
Photo: Facebook
ol