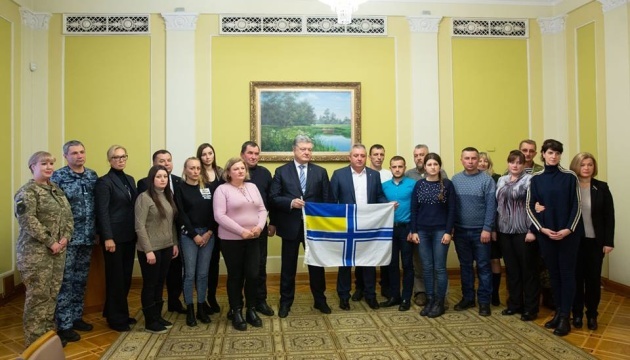 Poroshenko meets with families of captive sailors
Ukrainian President Petro Poroshenko has met with the families of Ukrainian sailors who were illegally captured by Russians in the Kerch Strait.
He wrote this on his Facebook page.
"I thank the families of our sailors for today's meeting. It's not a Russian court that can try our guys! According to the Geneva Convention, they are prisoners of war by their status and they cannot be tried in any of the Kremlin courts. Why? Because there is no truth, no justice, no law there," Poroshenko said.
He stressed that Russia must liberate Ukrainian sailors.
"Today the whole world demands that [Russian President Vladimir] Putin release Ukrainian heroes and stop the aggression," Poroshenko said.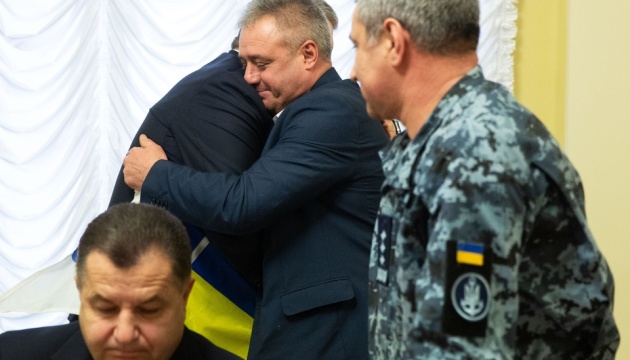 On November 25, Russian border ships aggressive actions against Ukrainian vessels that were en route from the port of Odesa to the port of Mariupol. Russian special forces fired on and captured three Ukrainian ships and 24 sailors in the Kerch Strait.
On November 26, the Verkhovna Rada adopted the law approving a presidential decree on the introduction of martial law for 30 days in ten regions of Ukraine due to Russian aggression.
Ukraine also called on the world to strengthen international sanctions against Russia over its aggression in the Sea of Azov.
op