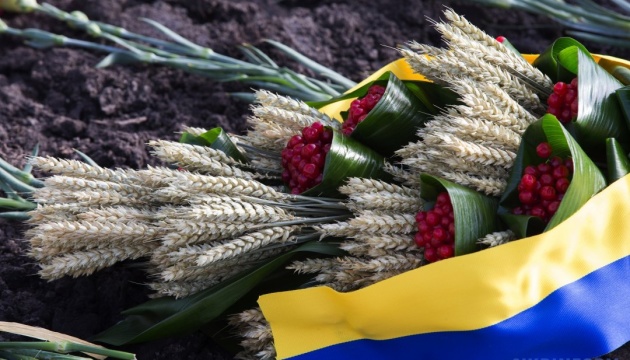 United States commemorates victims of Holodomor in Ukraine
The Administration of the U.S. President and the American people honor the memory of the millions of victims of the communist regimes, including Ukrainians deliberately starved in Holodomor - the man-made famine - arranged by the Stalinist regime in Ukraine in 1932-33.
"Since the 1917 Bolshevik Revolution in Russia, we have witnessed the effects of the tyrannical communist ideology—anguish, repression, and death," reads the Presidential message on the National Day for the Victims of Communism, posted on the White House website.
As emphasized, communism subordinates inherent human rights to the purported well-being of all, resulting in the extermination of religious freedom, private property, free speech, and, far too often, life.
"These horrors have included Ukrainians deliberately starved in the Holodomor," the document says.
Russians purged in the Great Terror, Cambodians murdered in the killing fields, and Berliners shot as they tried to escape to freedom are also mentioned.
"The victims of these and many other atrocities bear silent testimony to the undeniable fact that communism, and the pursuit of it, will forever be destructive to the human spirit and to the prosperity of mankind," the Administration of the U.S. President underscores.
ol