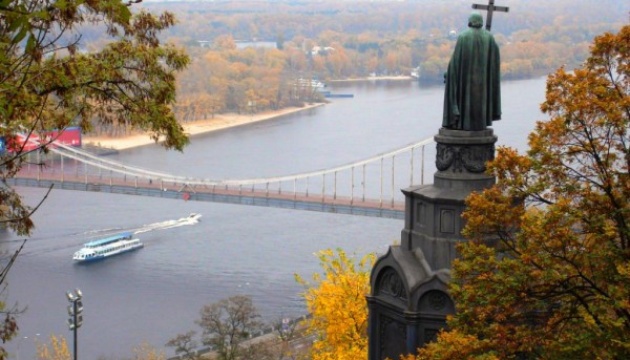 October in Kyiv was one of the warmest in past 137 years
October 2018 in Kyiv was one of the warmest in 137 years of modern record-keeping, according to the Central Geophysical Observatory named after Borys Sreznevskyi.
"October 2018 in the capital turned out to be quite dry and one of the warmest in 137 years of meteorological observations," reads the report.
Thus, the average monthly temperature in Kyiv in October was + 10.7 °С, which is 2.6 °С higher the climate normal.
The coldest day was recorded on October 1, when the temperature dropped to + 2.4 °С in the morning, while October 17 became the warmest, when the temperature rose to + 24.0 °C in the afternoon
The Central Geophysical Observatory added that five temperature records were set in the middle of October.
In general, October 2018 was the 9th warmest October in Kyiv on record since 1881. The warmest month of October happened in 1935, when the average monthly temperature was 1.7 °C higher than October 2018, according to meteorologists.
iy