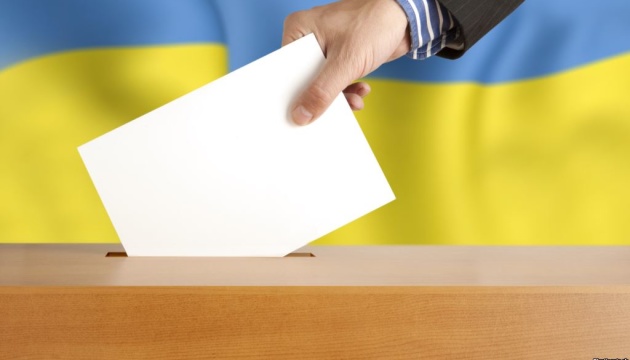 Nearly 76% of Ukrainians ready to elect president
Almost 76% of Ukrainians are ready to come to polling stations during the presidential election and vote, according to a joint sociological survey conducted by the Social Monitoring Center, the Kyiv International Institute of Sociology, the Oleksandr Yaremenko Ukrainian Institute for Social Research and the Rating Group from September 28 to October 16.
The results of the survey were presented at a press conference on Thursday, an Ukrinform correspondent reports.
"Today, 75.8% (almost 76%) of the population say they are ready to take part in these elections. At the same time, 40.7% are fully confident they will come and 35.1% will most likely come," Director of the Social Monitoring Center Dmytro Dmytruk said.
At the same time, according to the poll, 11.9% of respondents are quite sure they will not go to the polls, and 7.6% of Ukrainians interviewed said they would most likely not vote.
"Traditionally, we have a very high rate of the declared turnout in the western regions, followed by the east and the city of Kyiv. The growing readiness to vote in the east is a trend that began in the summer," the expert said.
At the same time, 36.3% of respondents are sure they will vote in parliamentary elections, 36% will most likely vote, 14.1% are sure they will not vote, and 7.8% will most likely not vote.
The survey covered the whole territory of Ukraine (except for temporarily occupied territories of the Luhansk and Donetsk regions and Crimea). A total of 13,684 respondents were interviewed. The poll's margin of error does not exceed 0.85%.
op