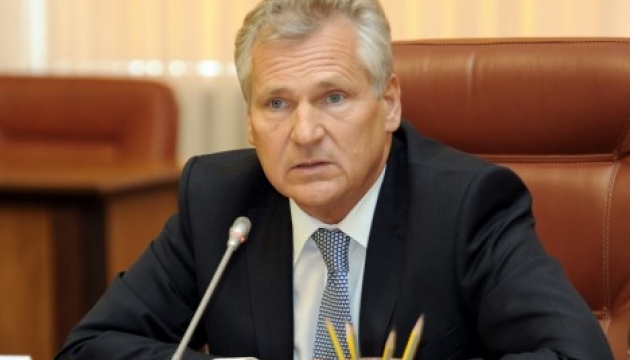 Escalation in Sea of Azov could be related to elections in Ukraine - Kwasniewski
Another escalation in the Sea of Azov region may be related to the upcoming presidential elections in Ukraine, and the West should intervene in this situation at the level of the Minsk or Normandy formats, former Polish President Alexander Kwasniewski has said in an interview with Ukrinform.
"I am worried that this escalation is connected with the political atmosphere before the elections in Ukraine. And this can also influence everything that will happen during the elections. Therefore, it is now a good time for Western leaders to quickly discuss this with Putin, because the situation can only worsen without dialogue," Kwasniewski said.
In his opinion, the deterioration of the situation in the Azov region can be discussed within the Minsk or Normandy formats.
According to the former Polish leader, Russian President Vladimir Putin makes a "big mistake" with every escalation of the situation, giving arguments to supporters of keeping sanctions in place and removing them from supporters of lifting sanctions against Russia.
op