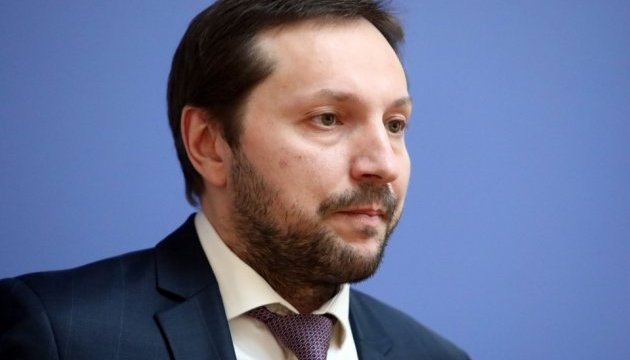 Truly professional people were involved in design of brand Ukraine NOW - Stets
Information Policy Minister Yuriy Stets stated that truly professional people were involved in the creation of the brand Ukraine NOW, moreover, on a voluntary basis, the ministry's press service reports.
"Not a penny was spent on the creation of the Ukraine NOW brand. We managed to involve truly professional people, and, what's important, on a voluntary basis. Now they are internationally recognized advertisers. Banda, we are proud of you!" Stets said.
As reported, Ukraine's Banda design company was recognized as the agency of the year at the Red Dot Award on October 27.
On May 10, 2018, the Cabinet of Ministers approved the brand of Ukraine, Ukraine Now, which was created by Ukraine's Banda Agency as part of the work of the Information Policy Ministry's commission on the issues of promoting Ukraine.
The specification standard (brand-book) of the use of Ukraine NOW brand was adopted at a government meeting on September 26, 2018.
iy