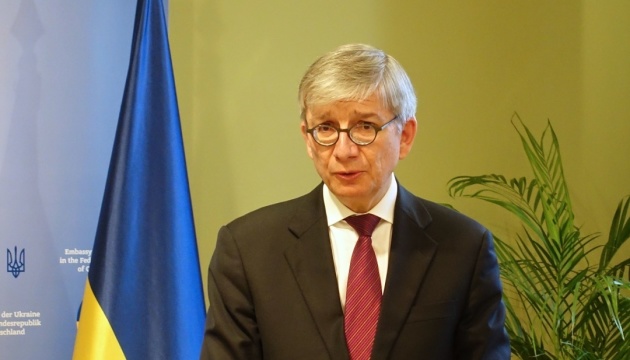 UWC calls on Tunisia to abolish visa requirements for Ukrainians
President of the Ukrainian World Congress Eugene Czolij has called on the Tunisian authorities to abolish visa requirements for Ukrainian citizens.
"Eugene Czolij called on the Chair and Vice Chair of the Ukraine Friendship Group in the Parliament of Tunisia to open a Tunisian consulate in Kyiv and introduce a visa-free regime for Ukrainians travelling to Tunisia, which would contribute to the growth of tourism in Tunisia," the press service of the Ukrainian World Congress reports upon visit of Eugene Czolij to Tunisia.
In addition, Czolij urged the authorities of Tunisia to develop inter-state relations with Ukraine in every possible way. "The UWC President informed about the reform process in Ukraine and encouraged the strengthening of political and economic relations between the two countries," the statement reads.
Moreover, the UWC President thanked Tunisia for voting in favour of Resolution № 28/262 on the territorial integrity of Ukraine adopted on 27 March 2014 by the United Nations General Assembly.
He also welcomed the newly registered community organization of Ukrainians abroad "Berehynia" and noted he "looks forward to its productive and close cooperation in the future."
ol