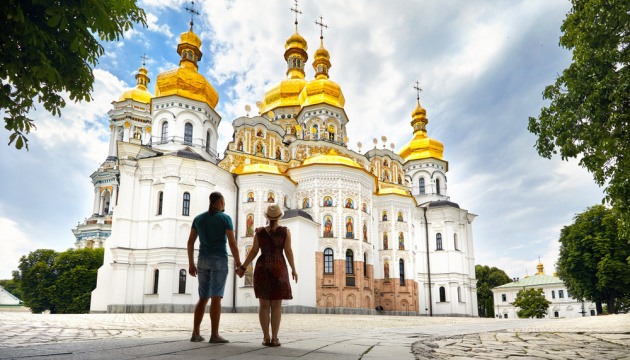 Nearly 10 million foreigners visit Ukraine in six months
In the first half of 2018, 9.6 million foreigners arrived in Ukraine, while the owners of Ukrainian mobile sim card owners made 65.7 million journeys within the country.
The Economic Development and Trade Ministry of Ukraine posted on Facebook the corresponding data, based on monitoring of tourist activity conducted on the basis of data from the mobile operators.
As noted, the foreigners most often came to Kyiv (1.8 million), Lviv (1.5 million), Zakarpattia (800,000), Odesa (600,000) and Kharkiv (500,000) regions.
Ukrainians preferred to travel to Kyiv (18 million subscribers); Lviv (4 million), Poltava (3.4 million), Zhytomyr (3.3 million), Cherkasy (3.2 million) regions.
At the same time, 17.3 million mobile communication subscribers went abroad in the first half of 2018. Most often, Ukrainian citizens visited the neighboring countries: Poland, Russia, Hungary, Moldova, Belarus, Romania, Slovakia (60% of all trips of Ukrainians abroad). Among other countries, the most popular destinations were the Czech Republic (4.9% of the total number of trips), Turkey (4.1%), Germany (4.1%), Egypt (3.3%).
ol