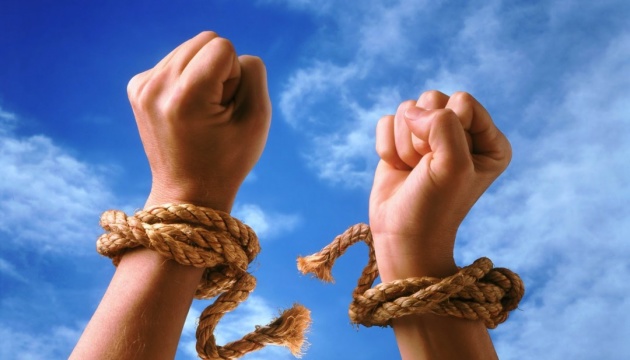 Over 200,000 Ukrainians trafficked during Ukraine's independence - ministry
According to international experts, over 200,000 Ukrainians fell victim to human traffickers over the period of Ukraine's independence, Ukraine's Deputy Minister of Social Policy Natalia Fedorovych has said.
She said this before an action against trafficking in human beings in Kyiv on Saturday, according to an Ukrinform correspondent.
At the same time, she added that social protection agencies had identified and provided assistance to less than a thousand people.
According to Fedorovych, the most popular trafficking in Ukraine is trafficking in human beings in the form of involvement in labor exploitation.
op