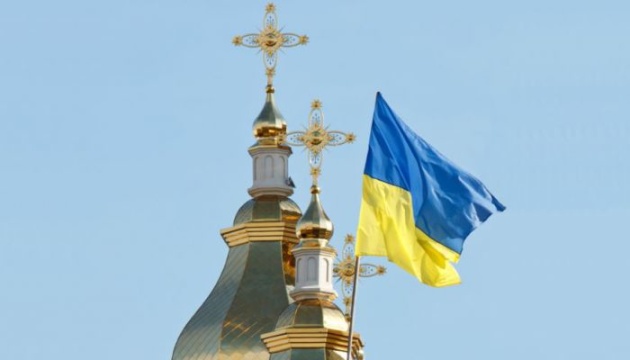 Ukrainian believers spend 47 days to get to Ecumenical Patriarchate
A group of Ukrainians, who walked from the Sophia Karpatska church in Ivano-Frankivsk region to the Hagia Sophia cathedral in Constantinople for 47 days, has arrived at the residence of the Ecumenical Patriarchate, according to an Ukrinform correspondent.
"We traveled on average 30 kilometers every day [...] We tried to calculate the date so as to be in time for the Synod [meeting]," project leader Oleksandr Kutsel said.
He noted that last year, believers traveled 2,000 kilometers in the footsteps of Anna Yaroslavna from Kyiv to Paris, covering the distance for about three months.
"We want to help the Ukrainian church in such a manner. On our way, people supported and fed us in different countries. Crimean Tatars in Turkey invited us home. It was very pleasant," said Viktoriya Ohriachko, a participant in the procession.
The Holy Synod of the Ecumenical Patriarchate is meeting in Istanbul on October 9-11 and is expected to make a decision on the granting of autocephaly to the Ukrainian Orthodox Church.
op