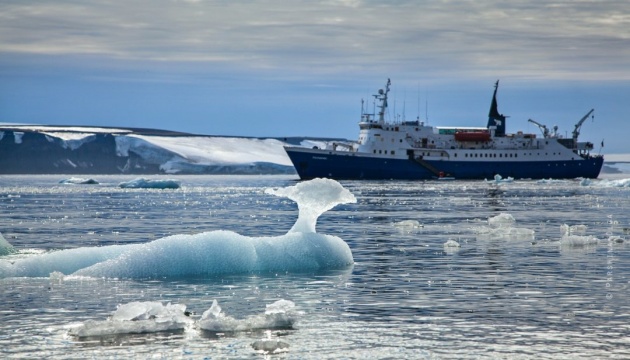 Ukraine, Italy strengthen cooperation in polar research
Starting from next year, the scientists of the Ukrainian Antarctic station "Academician Vernadsky" and Italy's Antarctic research stations "Mario Zucchelli" and "Concordia" will be able to exchange with the aim of scientific research. 
This opportunity is stipulated in the agreement, signed by Yevhen Dykyi, the Director of the National Antarctic Scientific Center of Ukraine, and Massimo Inguscio, the President of the Italian National Research Council, in Rome on October 9, the press service of the Education and Science Ministry of Ukraine reports.
"Our Italian partners have the "Dirigibile Italia" Arctic station in Svalbard. Therefore, the exchange of scientists will allow us to conduct comparative studies from two polar regions. At the same time, work at different Antarctic stations will allow expanding the boundaries of our presence in the region and monitoring space processes from different perspectives," Dykyi explained.
As noted, the document provides for the submission of joint projects within Horizon 2020 and EU-PolarNet scientific programmes. It is also planned to conduct ocean researches and to develop jointly the metagenomic techniques for the study of polar ecosystems.
ol