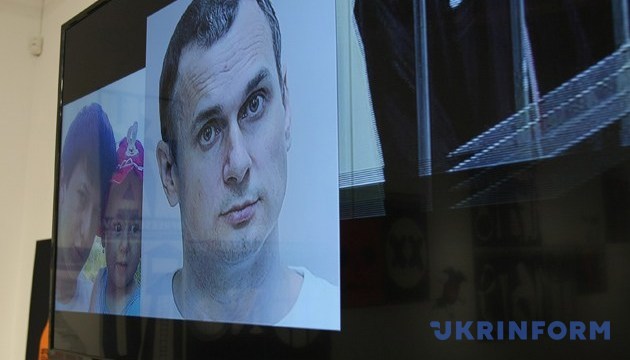 U.S. Embassy demands Russia immediately free Sentsov
The U.S. Embassy in Ukraine supports Ukrainian filmmaker Oleg Sentsov and demands that Russia immediately release him and other Ukrainian political prisoners.
"We agree with our EU partners: Sentsov demonstrated incredible courage, determination & dedication during his hunger strike. Russia should release all Ukrainian political prisoners immediately & respect Ukraine's sovereignty & territorial integrity," the embassy said on its Twitter account.
EU Spokesperson Maja Kocijancic said in a statement on October 7 that the European Union stands in solidarity with Sentsov and, in addition to swift and appropriate medical treatment, expects his immediate release, along with all illegally detained Ukrainian citizens in Russia and on the Crimean peninsula.
Earlier, Sentsov's lawyer, Dmitry Dinze, confirmed that his client ended his hunger strike on October 6. Oleg passed through a lawyer a letter telling about the threat of force-feeding. Force-feeding had to begin "as part of resuscitation measures to save the patient's life," therefore Sentsov was forced to stop his hunger strike.
Sentsov was sentenced in Russia in August 2015 to 20 years in a high-security colony on trumped-up charges of plotting terrorist attacks in the annexed Crimea. On May 14, 2018, Sentsov went on hunger strike demanding that all Ukrainian political prisoners held in Russia be freed.
About 70 Ukrainian political prisoners are currently held in Russia and Russia-occupied Crimea. Among them is Ukrinform journalist Roman Sushchenko, who was sentenced to 12 years in prison for alleged espionage.
op