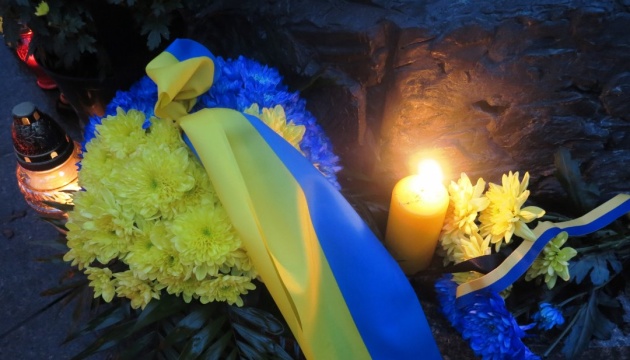 Ukrainian communities of Argentina and Peru commemorate Holodomor victims
Ukrainian communities of Argentina and Peru joined the international action "Light a candle of remembrance" dedicated to the 85th anniversary of the Holodomor of 1932-33 in Ukraine.
As the press service of the Embassy of Ukraine in Argentina reports, the action took place near the commemorative plaque to the Holodomor victims at the Buenos Aires Metropolitan Cathedral. The first "candle of remembrance" was lit by elderly woman Hanna Sakhar, who witnessed the tragic events in Ukraine being a child.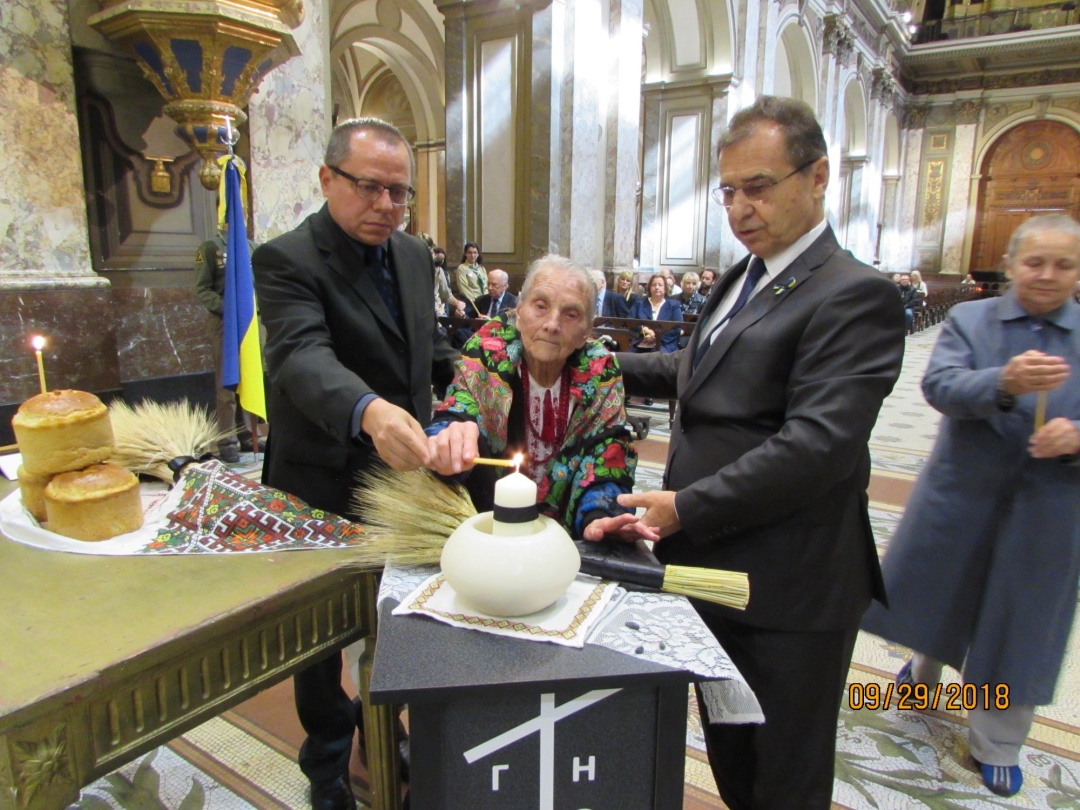 "We must not only remember about the genocide of our people for the sake of history but also to convey the truth about this crime to the whole world so that no authoritarian regime could ever repeat it," said Ambassador of Ukraine to Argentina Yurii Diudin.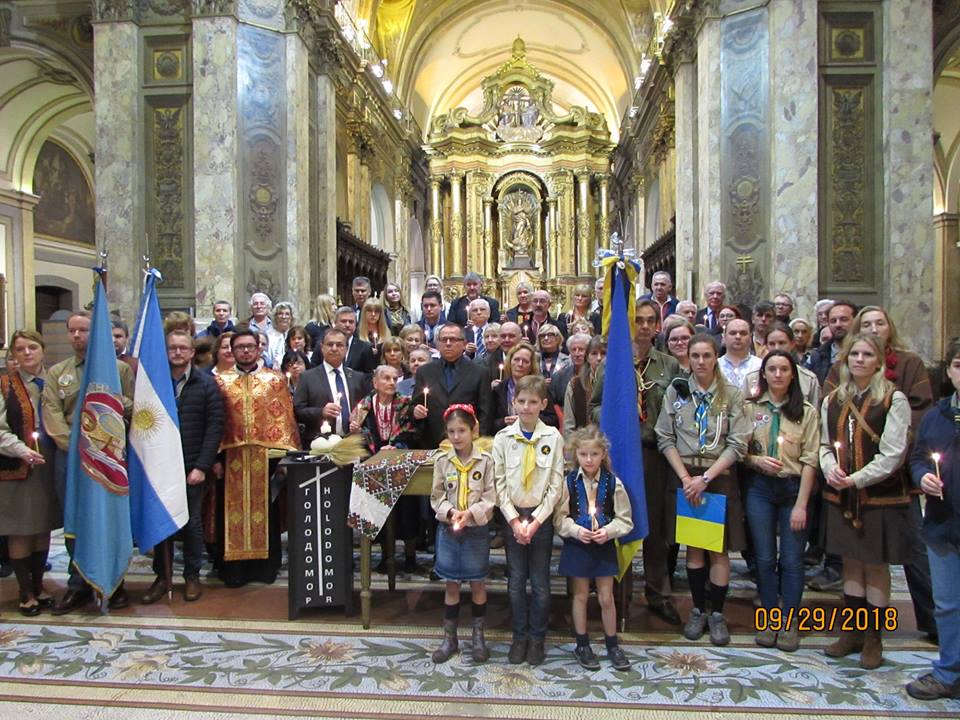 At the same time, as the press service of the Embassy of Ukraine in Peru reports, the corresponding action took place at the embassy's premises. The staff of the embassy, members of their families and representatives of the Ukrainian community honored the memory of the Holodomor victims by observing a minute's silence and lit the candles of remembrance.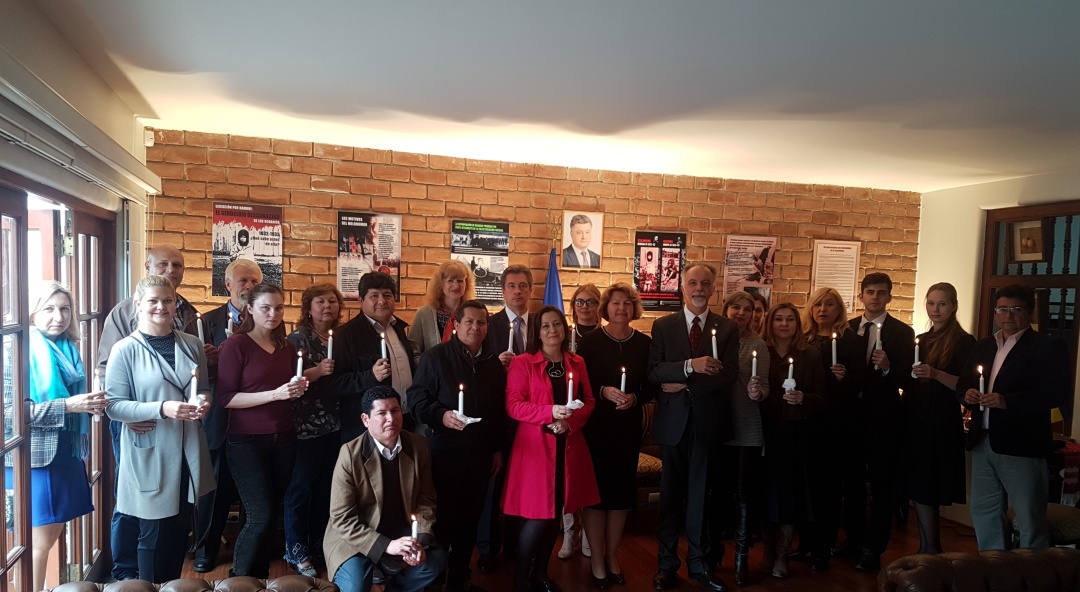 Ambassador of Ukraine to Peru Ihor Tumasov reminded of the scale and consequences of the Holodomor- genocide of the Ukrainian people of 1932-1933, organized by the Soviet regime.
On September 1, 85 days before the Holodomor remembrance day, Ukraine and the world began to honor the victims who died during the genocide of 1932-1933.
Photo courtesy of argentina.mfa.gov.ua, peru.mfa.gov.ua
ol