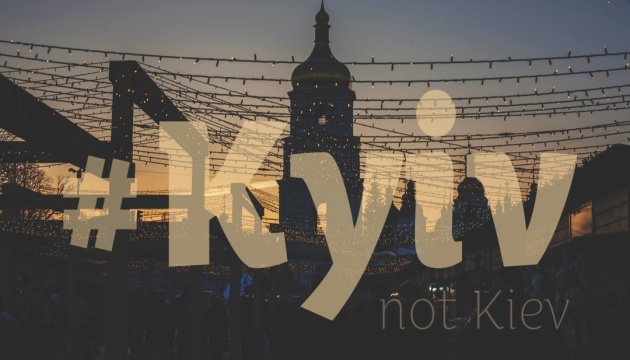 Foreign Ministry to teach BBC, Reuters how to spell Ukrainian capital correctly
The Ukrainian Foreign Ministry, together with the StratCom Ukraine Center for Strategic Communications, has launched an online campaign #CorrectUA, during which it will ask foreign media outlets to spell the Ukrainian capital correctly (#KyivNotKiev), the ministry's press service has said.
"Every day during the campaign the Ministry of Foreign Affairs of Ukraine will post messages on its Facebook and Twitter pages with instances of incorrect use of the name Kyiv as Kiev by leading foreign media outlets such as The New York Times, BBC, Reuters, and others," the statement said.
The Foreign Ministry invited all Ukrainian citizens and their friends to join the campaign.
op