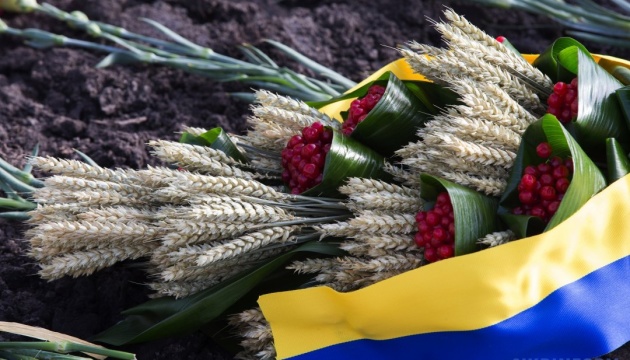 Brazil and Paraguay join international action to commemorate Holodomor victims
On September 30, Ukrainian communities of Brazil and Paraguay joined the international action "Light a candle of remembrance" dedicated to the 85th anniversary of the Holodomor of 1932-33 in Ukraine.
According to the press release of the Embassy of Ukraine in Paraguay, the local Ukrainian community held memorial services in Ukrainian churches in a number of cities in Itapua Department.
The central action took place on the Plaza de Armas Square in the city of Encarnacion near the monument to the victims of the Holodomor in Ukraine, which began with performance of the memorial service liturgy and the address of Honorary Consul of Ukraine to the Republic of Paraguay Andres Trociuk, who noted the importance of preserving and restoring the historical memory about millions of innocent victims of the Holodomor-genocide and commemorating this date for the whole Ukrainian nation.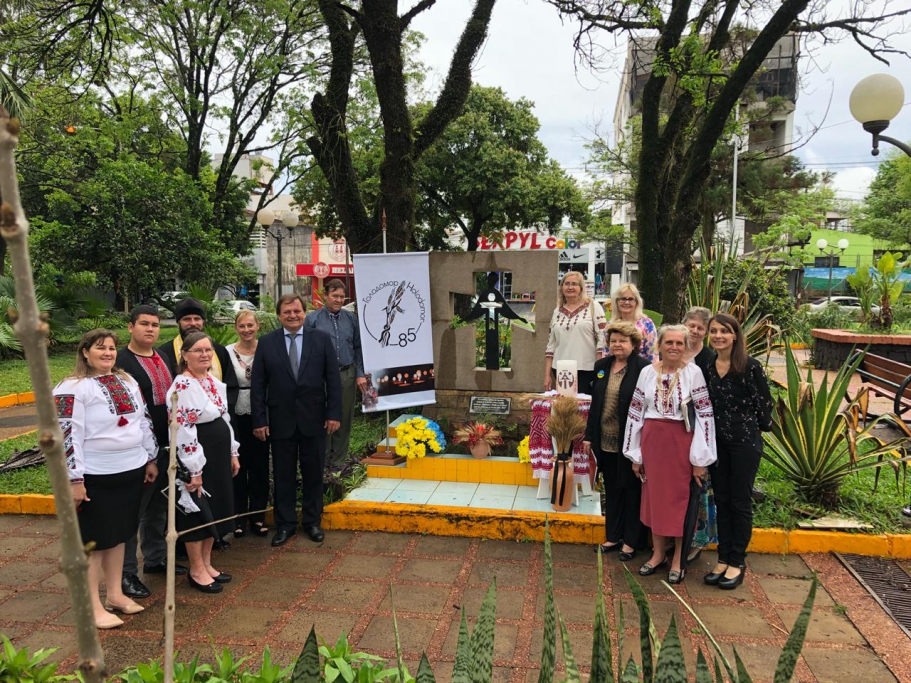 In Brazil, the action was held at the Ukrainian Memorial in Curitiba, the website of the Embassy reports.
The event was attended by Ambassador of Ukraine to Brazil Rostyslav Tronenko, the leadership of Ukrainian churches and Ukrainian organizations and numerous representatives of the local community. An exhibition about the Holodomor was opened at the Ukrainian Memorial in Curitiba.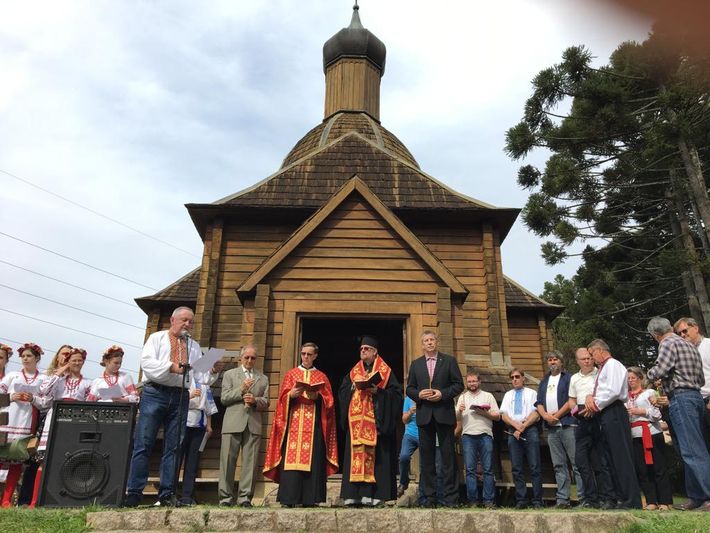 In addition, the memorial services were held in the cities of Osasco and Sao Paulo within the framework of the Ukrainian World Congress action.
On September 1, 85 days before the Holodomor remembrance day, Ukraine and the world began to honor the victims who died during the genocide of 1932-1933.
ol