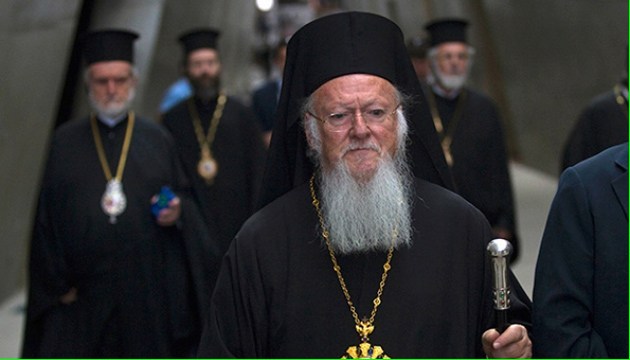 Ukrainian church can get tomos of autocephaly in ten days - religious scientist
Ukraine's local Orthodox Church can receive a tomos of autocephaly from the Ecumenical Patriarchate on October 9-11, 2018, Ukrainian historian and religious scientist Rostyslav Martyniuk has told the Espreso television channel.
"The tomos, according to verified data, has to be announced at an assembly that will take place at Fener in Istanbul from October 9 to 11. Accordingly, two exarchs of Constantinople are already actively working in Ukraine. All documents and formalities have been observed. They will go to Istanbul for this meeting, and on the basis of their report, by these two exarchs who are now working in Kyiv, this will be the last point. The patriarch can then announce the granting of the tomos," he told the channel.
At the same time, the expert did not exclude that the granting of autocephaly "may be moved to November, December." "But definitely this year," he added.
On April 19, Ukrainian MPs supported President Petro Poroshenko's address to Ecumenical Patriarch Bartholomew on the provision of a tomos (ordinance) of autocephaly.
The Synod of the Ecumenical Patriarchate in Constantinople has already begun the procedure needed to grant autocephaly to the new Ukrainian church. The meeting of the Synod, which will address this issue, is scheduled for October.
Recently, as part of preparations for the provision of autocephaly to the Ukrainian Orthodox Church, the Ecumenical Patriarchate appointed Archbishop Daniel of Pamphilon from the United States and Bishop Ilarion of Edmonton from Canada as its exarchs in Kyiv.
op