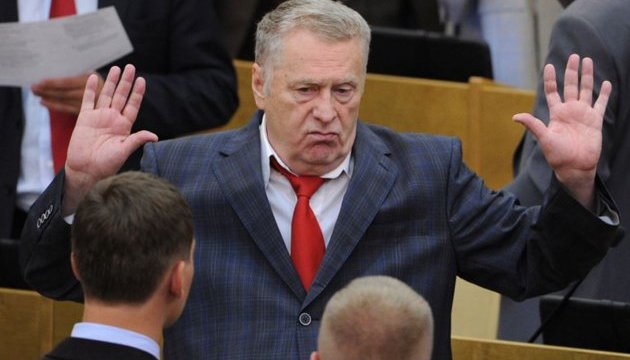 SBU calls Zhirinovsky in for questioning
The Security Service of Ukraine (SBU) has summoned Russian State Duma deputy Vladimir Zhirinovsky for questioning on September 27.
The relevant summons was published in the government's Uriadovy Kurier newspaper.
Suspected Russian citizen Zhirinovsky was summoned at 09.00 on September 27 to a senior investigator of the SBU's main investigation department at 33 Volodymyrska Street in Kyiv to be handed a notice of suspicion, questioned as a suspect, get access to the materials of the pre-trial investigation, acquaint with materials of criminal proceedings, receive a copy of the indictment and register the materials of the pre-trial investigation in criminal case No. 12014000000000292 dated July 24, 2014, the statement said.
As reported, the Shevchenkivsky District Court of Kyiv in September allowed holding a special pre-trial investigation against the LDPR leader and two other deputies of the Russian State Duma for the support of separatist terrorist organizations in Donbas. According to the investigation, Zhirinovsky and Russian deputies collected funds for militants in Donbas.
op