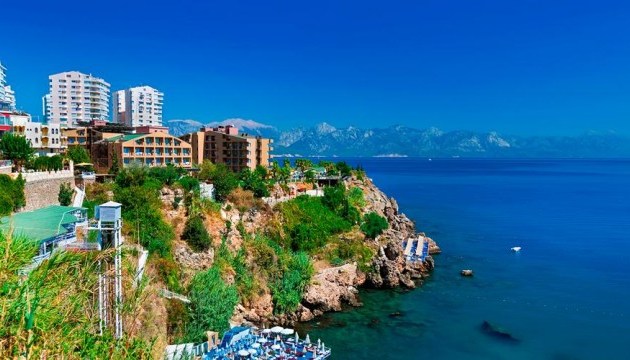 Ukrainians rank third among tourists in Antalya
In eight months of 2018, more than half a million Ukrainians visited Antalya, which is called the tourist capital of Turkey.
Turkey's Anadolu Agency reported this with reference to the Office of Culture and Tourism of Antalya.
"Since the beginning of the year, Turkey's southern province of Antalya was visited by 3.367 million tourists from Russia, 1.441 million from Germany, 538,000 from Ukraine, 440,000 from Britain, and 289,000 from the Netherlands. In addition, 287,000 tourists arrived in Antalya from Poland, 192,000 from Kazakhstan, 153,000 from Romania, 144,000 from Belgium and 135,000 from Denmark," the report reads.
The tourist flow to Antalya from Ukraine increased by 1.73 percent and amounted to 6.14 percent of the total number of guests.
In total, more than nine million tourists from 180 countries across the world visited Antalya in the first eight months of 2018, a 28.28-percent year-on-year increase.
ish