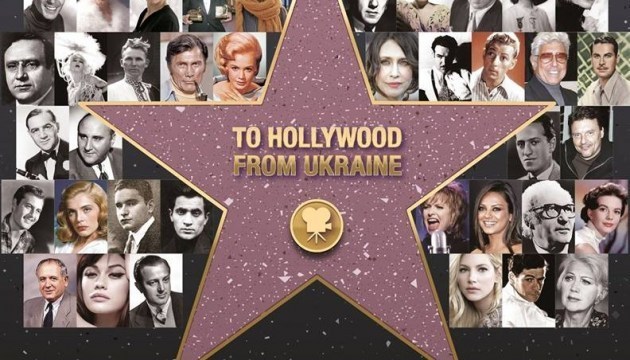 Book about Ukrainians in Hollywood presented in Kyiv
Book "To Hollywood from Ukraine" telling about Ukrainians in American cinema was presented in Kyiv.
Its author Stanislav Suknenko is an actor, director, author of numerous art articles, reports and interviews, which are published in periodicals in Ukraine, Russia, the Baltic States, the Czech Republic, an Ukrinform correspondent reports.
"I really love movies, it's my profession. Therefore, when studying the history of world cinema, it was strange to see how many our compatriots have been there [in Hollywood cinema] and how little it is written about them. It is usually written about five, at most ten people. Therefore, at some point, I began to study the scale of participation of our compatriots. It turned out to be a real iceberg," the author said at the presentation of the book.
The book tells about Ukrainian roots of 100 outstanding figures of American cinema. Suknenko studied this topic for ten years.
The book was published in English with the support of the Information Policy Ministry of Ukraine.
ol