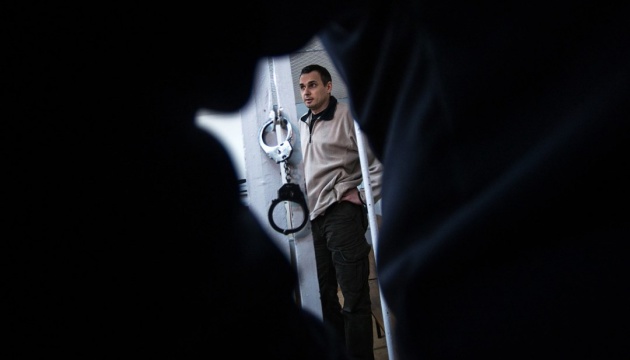 UN Secretary-General concerned about health of Oleg Sentsov
United Nations Secretary-General Antonio Guterres is concerned about the health of Ukrainian film director Oleg Sentsov, who was illegally convicted in Russia and has been on hunger strike for more than 100 days.
"In response to a question, the Spokesman said that the Secretary-General remains concerned about the health of Oleg Sentsov, who has now been on hunger strike for more than 100 days and is reportedly in critical condition," read the highlights of the briefing by Stephane Dujarric, spokesman for UN Secretary-General Antonio Guterres.
According to Dujarric, the issue of imprisoned Ukrainian film director has been part of the Secretary-General's conversations with Russian authorities.
Oleg Sentsov was detained by Russian security services in Crimea in May 2014. He was sentenced to 20 years in a penal colony in Russia for alleged "plotting acts of terrorism."
On May 14, 2018, Sentsov declared a hunger strike demanding the release of all Ukrainian political prisoners of the Kremlin.
On August 8, Sentsov's sister Natalia Kaplan said that his condition is "catastrophically bad".
About 70 Ukrainians are political prisoners in Russia and in the occupied Crimea.
ol