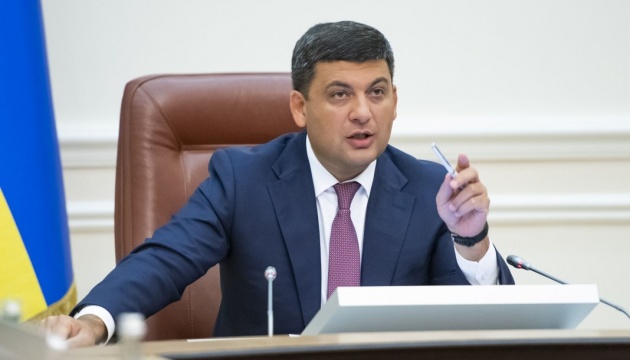 Groysman: Doctors' salaries depend on number of signed declarations with patients
Prime Minister Volodymyr Groysman has stated that salaries of Ukrainian doctors will depend on the number of signed declarations with patients.
In a post on his Facebook page, Groysman wrote: "Doctors all over Ukraine continue to sign declarations with patients and their salaries, respectively, are growing. Here are two examples: before the signing of declarations, doctor received a salary of UAH 9,752 at a state medical establishment in June, while in August after the singing of 1,600 contracts with patients, this doctor receives UAH 14,160. And here is another example of a medical establishment in Lviv region: the doctor's salary was UAH 5,500 in June, and after the signing of 1,800 declarations, it grew to UAH 15,700".
According to the Health Ministry, about 14.8 million Ukrainians have already signed declarations with primary care physicians as part of the nationwide campaign "Doctor for Each Family." The largest number of signed declarations was recorded in Vinnytsia region, where 56% of residents chose doctors. Among the leaders are also Poltava, Kharkiv, and Khmelnytskyi regions.
iy