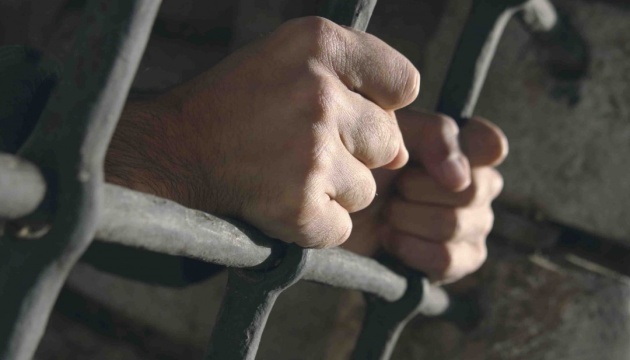 Ukrainian jailed for over two years in Russia for alleged participation in Right Sector
Ukrainian Roman Ternovsky, who was arrested last year in the Rostov region of Russia for alleged participation in the Right Sector movement, has been sentenced to two years and three months of imprisonment, according to the website of the Russian Investigative Committee.
"A court issued a verdict sentencing Ternovsky to two years and three months of imprisonment in a general-security penal colony. The verdict has come into force," the statement reads.
The Russian court found Ternovsky guilty under Part 2 of Article 282.2 (participation in the activities of an extremist organization) of the Criminal Code of Russia.
The report states that in 2015-2016, in Ukraine, Ternovsky "was engaged in the organization of the production and distribution of emblems with the symbols of the Right Sector, as well as participated in public rallies directed against the interests of the Russian Federation."
In particular, he allegedly participated in blocking the passage of trucks from Russia at the Hoptivka checkpoint (Kharkiv region) in February 2016, prevented the holding of Russia Day at the Russian Consulate in Kharkiv and also distributed information about the activities of the Right Sector on the Internet.
The Russian Investigative Committee reported the detention of Ternovsky in the Rostov region for "activity" in favor of the Right Sector in October 2017. At the same time, Right Sector spokesman Artem Skoropadsky said that Ukrainian Ternovsky, who was detained in Russia, had not been an activist of the Right Sector for a long time. In the past, he was really a supporter of this political force for some time. Contact with him was lost at the end of 2016.
op