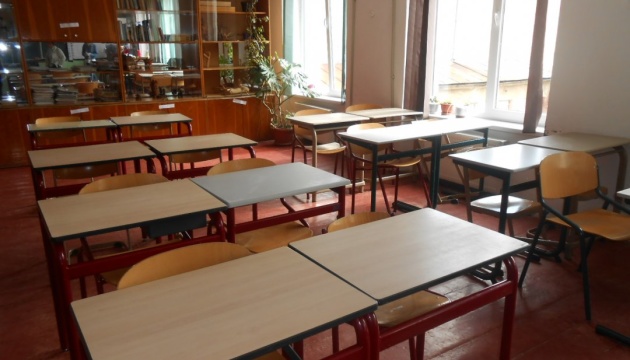 Klitschko to open 3 schools, 8 kindergartens in Kyiv this year
In 2018, three schools and eight kindergartens will be opened after construction or reconstruction in Kyiv.
Mayor of Kyiv Vitali Klitschko said this on the air of the Kyiv TV Channel, his press service reported.
"In 2018, we plan to construct and reconstruct 11 educational institutions, including three schools and eight kindergartens," Klitschko said.
He added that over the past four years, 19 kindergartens and 6 schools were opened or completely renovated in Kyiv.
"Children will go to school in September, and our task is to do everything to properly prepare schools. All schools and kindergartens have been renovated so that children have all conditions for training," the mayor said.
He recalled that a significant part of the city budget was allocated for the education sector. And it gave results. According to the mayor, a few years ago more than 15,000 children were on the waiting list. Now the list is reduced to about 3,000. "In the coming years, there should be no lists at all," Klitschko added.
The mayor said that we could be proud of schools open in Kyiv.
"I am convinced that Kyiv is an example for other cities, and not only in our state. Both schools and kindergartens meet modern requirements," he summed up.
ish