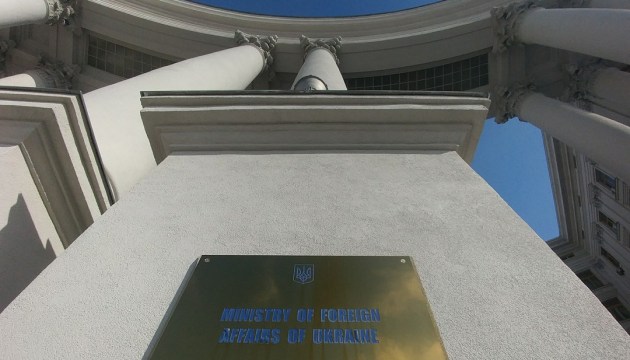 Foreign Ministry condemns attack of OSCE observers near Holmivsky
The Ukrainian Foreign Ministry has strongly condemned an attack on observers of the OSCE Special Monitoring Mission to Ukraine on the north-eastern outskirts of the temporarily occupied village of Holmivsky in Donetsk region on August 16.
"We strongly condemn attacks on SMM monitors. Their safety and freedom of movement should be safeguarded by Russia and its proxies," Foreign Ministry spokesperson Mariana Betsa wrote on Twitter.
As reported, on the morning of August 16, OSCE SMM observers came under fire in the north-eastern edge of Holmivsky (non-government-controlled, 49km north-east of Donetsk).
op