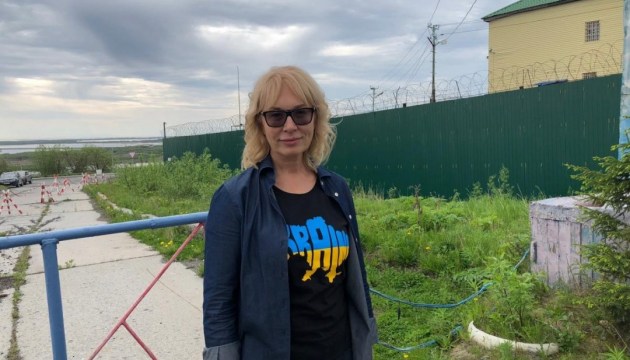 Eight more Russians ask Putin to exchange them for Ukrainian political prisoners - Denisova
Eight more Russian citizens on Wednesday wrote statements to Russian President Vladimir Putin asking him to return them to Russia through an exchange for a Ukrainian political prisoner.
Verkhovna Rada Human Rights Commissioner Liudmyla Denisova wrote this on her Facebook page on Wednesday, August 15.
"During monitoring visits to prisons, imprisoned Russian citizens continue to submit statements to the Russian president with the request to return them to Russian territory through the exchange for one of the Ukrainian political prisoners," she said.
According to her, on Wednesday, such statements were written by Vyacheslav Vysotsky (Cherkasy penal colony No. 62), Valery Ivanov and Alexander Valekhidis (Drohobych penal colony No. 40), Vladislav Grechin (Odesa penitentiary institution No. 21), Viktor Ageyev (Romny penal colony No. 56), Oleg Doronin (Horodysche penal colony No. 96), Denis Sidorov and Evgeny Shatalov (Zhytomyr penitentiary institution No. 8).
She said that their letters would be sent to the Ukrainian Foreign Ministry for their transfer by diplomatic mail to the Russian presidential administration.
As reported, on August 3, Russian Alexei Sedikov, convicted for terrorism, filed a statement to the Russian president asking him to return him to Russia through an exchange for one of the Ukrainian political prisoners.
In addition, such statements have already been written by Alexander Sattarov and Farukh Kamalov, who are held in the Lukianivka pre-trial detention center in Kyiv.
About 70 Ukrainian political prisoners are currently held in Russia and in Russian-occupied Crimea. Among them is Ukrinform journalist Roman Sushchenko, who was jailed for 12 years by the Russian regime for alleged espionage.
op