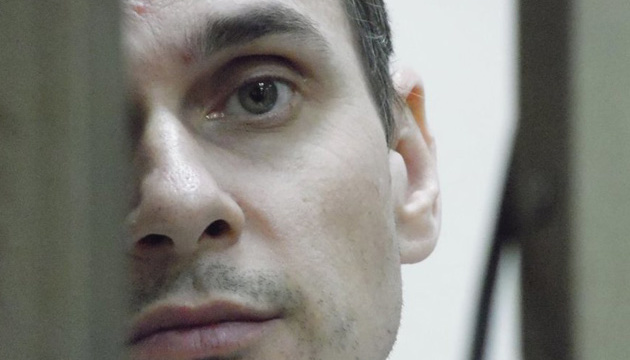 Ukraine's Embassy in London calls for Sentsov's release
Ukraine's Embassy in London has called for the immediate release of Ukrainian film director, political prisoner of the Kremlin Oleg Sentsov.
The embassy's press service wrote this on Twitter.
"In August 1986 dissident Anatoliy Marchenko died in a Soviet prison after 117 days of a hunger strike demanding release of political prisoners. Oleg Sentsov (94 days) must not become another victim of Stalin kind regime!" the embassy said.
As reported, Ukrainian film director from Crimea Oleg Sentsov, who was illegally sentenced to 20 years in Russia, on May 14, 2018 declared a hunger strike demanding the release of all Ukrainian political prisoners of the Kremlin. On May 28, he agreed to supportive therapy.
On August 8, his sister, Natalia Kaplan, said that Sentsov's health was catastrophic.
Ukrainian human rights commissioner Liudmyla Denisova called on Russian ombudsman Tatyana Moskalkova to organize Sentsov's transfer to a clinic in Moscow.
About 70 Ukrainian political prisoners are currently held in Russia and in Russian-occupied Crimea. Among them is Ukrinform journalist Roman Sushchenko, who was sentenced to 12 years in prison by the Russian regime for alleged espionage.
op