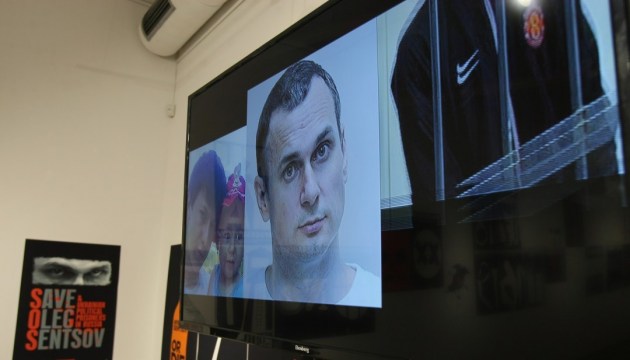 Sentsov tells human rights activist his condition is 'pre-critical'
Russian human rights activist Zoya Svetova has visited Ukrainian film director Oleg Sentsov, who continues his hunger strike, in a penal colony in Labytnangi. According to him, his condition is now "pre-critical."
Svetova told this to the RTVI channel.
"Prison doctors whom Sentsov trusts are doing all what they can, but they do not make any predictions. The lawyer says that he was put on a drip and that he takes nutrient mixture. But this is a situation that cannot save his life," Svetova said.
In an interview with her, Sentsov himself called his condition "pre-critical." Svetova also clarified that he was not refusing his main requirement - the release of Ukrainian political prisoners.
As reported, Ukrainian film director from Crimea Oleg Sentsov, who was illegally sentenced to 20 years in Russia, on May 14, 2018 declared a hunger strike demanding the release of all Ukrainian political prisoners of the Kremlin. On May 28, he agreed to supportive therapy.
On August 8, his sister, Natalia Kaplan, said that Sentsov's health was catastrophic.
Ukrainian human rights commissioner Liudmyla Denisova called on Russian ombudsman Tatyana Moskalkova to organize Sentsov's transfer to a clinic in Moscow.
About 70 Ukrainian political prisoners are currently held in Russia and in Russian-occupied Crimea. Among them is Ukrinform journalist Roman Sushchenko, who was sentenced to 12 years in prison by the Russian regime for alleged espionage.
op