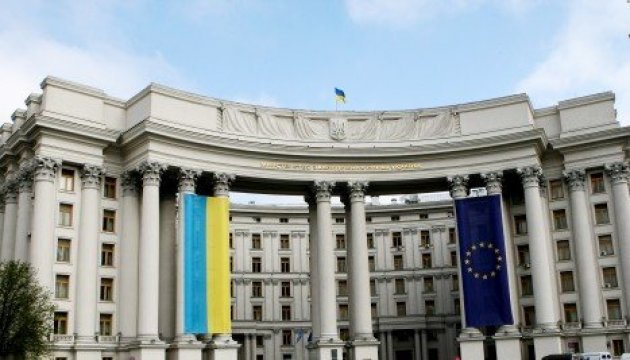 Status of Ukrainian abroad granted to more than 220 people - Foreign Ministry
The National Commission for Matters Concerning Ukrainians Abroad has granted the status of Ukrainian abroad to over 220 persons.
The press service of the Foreign Ministry reported this following the 39th sitting of the commission, which was chaired by Deputy Foreign Minister Vasyl Bondar.
"During the sitting, over 220 applications for the status of Ukrainian abroad were considered and the status Ukrainian abroad was granted to foreigners and stateless persons from a number of other countries, including Latvia, Belarus, Moldova, Turkmenistan, Kazakhstan, Australia, Austria, Argentina, Cuba, and Costa Rica," reads the report.
Ukrainian abroad is a person who is a citizen of another state or stateless person, of Ukrainian ethnic origin, or originating from Ukraine.
iy