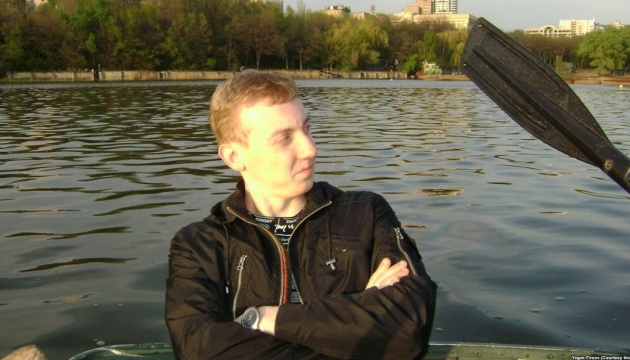 U.S. Congress urges militants to free Ukrainian journalist Aseyev
The U.S. Congressional Caucus for Freedom of the Press has called on Russia-backed militants in Donbas to immediately release Ukrainian journalist Stanislav Aseyev.
A respective statement was released on Wednesday, August 8, by U.S. Representatives Adam Schiff and Steve Chabot, the co-chairs of the House Freedom of the Press Caucus, according to Radio Free Europe/Radio Liberty.
The Congressmen say they "are deeply concerned by reports that Ukrainian journalist Stanislav Aseyev continues to be held by Russia-backed separatist militants of the self-proclaimed 'Donetsk People's Republic' (DNR) in eastern Ukraine since June 2017."
"Mr. Aseyev reported for various Ukrainian media and for Radio Free Europe/Radio Liberty's local service, and was one of the few independent journalists to remain in the region under separatist control to provide objective reporting," the statement said.
The Congressmen emphasize that Aseyev reportedly began a hunger strike in late June, and "his situation is becoming dire."
Aseyev disappeared in Donetsk on June 2, 2017, and weeks later, Amnesty International said it had received information from sources in Donetsk region saying that Aseyev was being held by the self-styled security organs of the separatists.
A friend of Aseyev's and a former lawmaker, Yehor Firsov, in July said the prisoner had declared a hunger strike and was being "kept in a damp room, sick, but does not receive the necessary medications" while under separatist custody.
Firsov said the separatists had accused Aseyev of espionage and threatened him with up to 14 years in prison.
About 70 Ukrainian political prisoners are held in Russia and in occupied Crimea. Among them is Ukrinform journalist Roman Sushchenko, who was sentenced to 12 years of imprisonment in a high-security colony for alleged espionage.
op