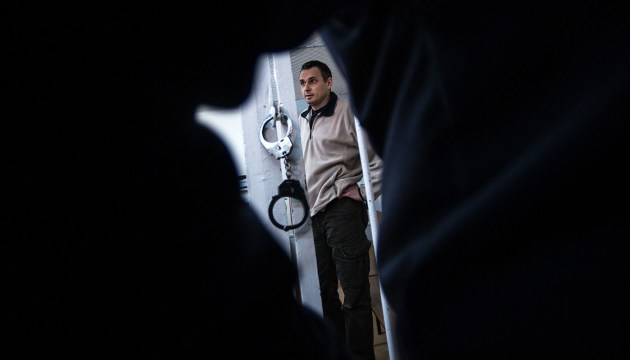 Sentsov almost not getting up - sister
Natalia Kaplan, the sister of Ukrainian filmmaker Oleg Sentsov illegally imprisoned in Russia, has received a letter from her brother, in which he writes that he is "almost not getting up" and "the end is near, and it's not about release."
Kaplan wrote this on her Facebook page.
"Everything is not just bad, everything is disastrously bad. Oleg sent me a letter through his lawyer. He almost is not getting up. He wrote that the end is near, and he does not mean his liberation. He asks me whether someone still cares about his hunger strike, as no letters are handed to him! He says he is currently in an information vacuum and does not know what's happening at all," she said.
She also recalled that the European Court of Human Rights insists on Sentsov's transfer to a civilian hospital, and closer to his permanent residence. However, according to her, "Oleg refused. He said that he would not survive transportation, and in a civilian hospital in Labytnangi, where he had already been in intensive care, he is treated even worse than in the prison hospital."
As reported, Sentsov, who was illegally sentenced to 20 years in a penal colony, on May 14, 2018 declared a hunger strike demanding the release of all Ukrainian political prisoners of the Kremlin. On May 28, Sentsov agreed to supportive therapy.
On August 7, his lawyer Dmitry Dinze said that Sentsov's health had deteriorated.
op