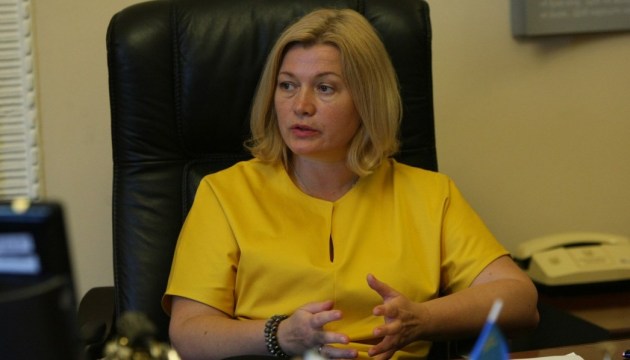 Release of hostages to be key topic of Minsk negotiations on Aug. 21-22
In Minsk, within the framework of the Trilateral Contact Group (TCG) on the peaceful settlement of the situation in Donbas, two-day talks regarding the release of hostages will be held on August 21-22.
First Deputy Head of the Verkhovna Rada of Ukraine, Ukraine's representative in the Trilateral Contact Group, Iryna Gerashchenko, wrote this on her Facebook page.
"Two-day talks will be held in Minsk on August 21-22. The release of hostages and political prisoners will be a key topic," she wrote.
At the same time, Gerashchenko expressed support for the mothers and wives of Ukrainian hostages, who started a series of actions on Wednesday to support their relatives.
ish