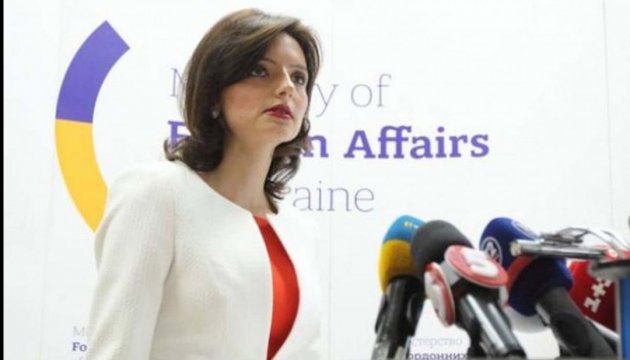 Ukraine demands Russia free Balukh, Sentsov
The Ministry of Foreign Affairs of Ukraine has demanded that Russia free Ukrainian political prisoners Volodymyr Balukh and Oleg Sentsov, whose prolonged hunger strike poses a threat to their lives, the ministry's spokeswoman, Mariana Betsa, has said on Twitter.
"142 [days]... 86 [days]... Human lives are behind the figures. The hunger strike of Balukh and Sentsov is continuing. We demand that Russia release them," Betsa wrote.
As reported, Russia's FSB detained Balukh on December 8, 2016. FSB employees claimed that they found 90 cartridges and several TNT smoke grenades in the attic of his house. A "court" in Crimea found Balukh guilty of storing ammunition and sentenced him to three years and five months of imprisonment in a settlement colony, as well as awarded a fine of 10,000 rubles Balukh's defense team and human rights defenders said that he is a victim of repression for his pro-Ukrainian position - due to Ukraine's flag in the courtyard of his house. Balukh went on a hunger strike on March 19, 2018.
Film director Oleg Sentsov was detained in occupied Crimea on May 10, 2014. Russia charged him with preparing terrorist attacks and sentenced him to 20 years in prison. On May 14, the filmmaker declared an indefinite hunger strike demanding the release of all Ukrainian political prisoners.
op