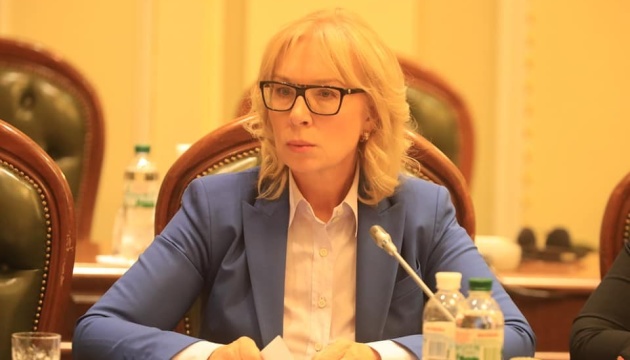 'DPR/LPR' delaying talks on transfer of imprisoned Ukrainians - Denisova
Verkhovna Rada Commissioner for Human Rights Liudmyla Denisova has said that the occupation authorities in Donbas are delaying negotiations on moving Ukrainians imprisoned there for further punishment to a Ukrainian-controlled territory.
She wrote this on Facebook on Monday following a meeting with representatives of NGO Donbas-SOS Natalia Melnyk and Anatoliy Yahin.
"The occupation authorities of the pseudo-republics 'LPR/DPR' are deliberately delaying the process of negotiations on the transfer of convicts. Their so-called ombudsmen demand that the president of Ukraine personally confirm the authority of Viacheslav Petliovany, who was chosen as my representative in these talks," Denisova said.
She also stressed that Toni Frisch, the coordinator of the humanitarian subgroup in the Minsk talks, had repeatedly been informed about her authorized representative.
"Moreover, my representative Petliovy repeatedly discussed and sent letters to Head of the UN Human Rights Monitoring Mission [in Ukraine] Fiona Frazer about the issue of transferring the convicted persons from the pseudo-republics 'DPR' and 'LNR' to the territory of Ukraine," she said.
At the same time, she expressed hope that this issue would be resolved at the next meeting of the Trilateral Contact Group on the settlement of the situation in Donbas in Minsk, which is scheduled for August 22.
op